Bangladesh hands over fresh list of 25,000 Rohingyas to Myanmar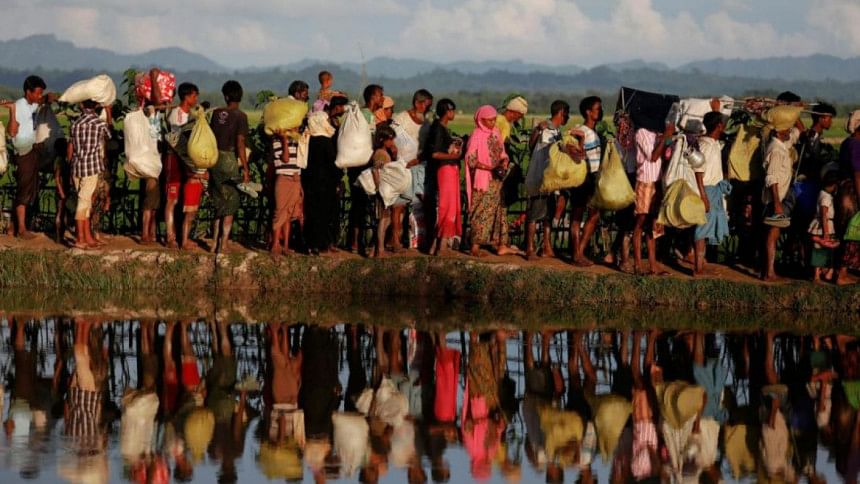 Bangladesh today handed over a fresh list of 25,000 Rohingyas to Myanmar for verification before their repatriation to their place of origin in Rakhine State. 
Bangladesh has so far handed over names of around 55,000 Rohingyas to the Myanmar authorities. 
Acting Foreign Secretary Kamrul Ahsan conveyed it to reporters after a lengthy meeting with a Myanmar delegation led by its Foreign Affairs Permanent Secretary Myint Thu. 
The Myanmar side said they are trying to convince the Rohingyas to return to Myanmar but during their discussions at Rohingya camps, Rohingya representatives smiled when they were requested to return, he said. 
Kamrul Ahsan said trust deficit remains among Rohingyas.  Bangladesh is now hosting over 1.1 million Rohingyas and most of them entered Bangladesh since August 25, 2017.  Bangladesh and Myanmar signed the repatriation deal on November 23, 2017. 
On January 16, 2018 Bangladesh and Myanmar signed a document on "Physical Arrangement", which was supposed to facilitate the return of Rohingyas to their homeland. 
The "Physical Arrangement" stipulates that the repatriation will be completed preferably within two years from the start. 
The first batch of Rohingyas was scheduled to return on November 15 last year but it was halted amid unwillingness of Rohingyas to return for lack of a congenial environment in Rakhine.