Robi, IPDC Finance, sManager join hands with Mission Save Bangladesh
Robi, IPDC Finance and sManager (a Sheba Platform Limited venture) are partnering up with Mission Save Bangladesh to support 25,000 small and micro enterprises for business growth by extending working capital support for up to Tk 40 crore.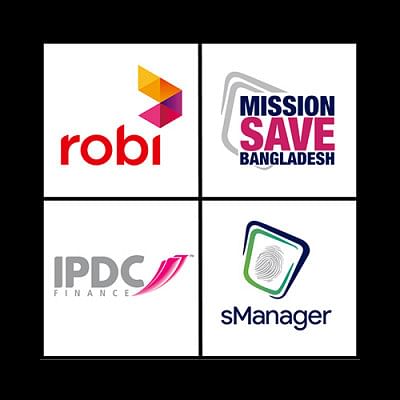 The loan services will be available for mainly the retailers of Robi and Airtel through establishing an agreed framework to provide working capital support in the form of top-up loan to the retailers.
The digitised ecosystem is designed to assist the retailers to get back on their feet and regain businesses in a post-Covid-19 world.
The collaboration, aspired by 'Mission Save Bangladesh' initiative, has now been put into action by digitally signing a memorandum of understanding (MoU), staying true to the essence of social distancing. This programme is an extension to IPDC's own ground-breaking transaction-based digital credit programme aiming at the vast network of retailers across the country under the name "IPDC-DANA".
Robi's business intelligence team will identify eligible retailers through data analytics and develop an ecosystem to provide working capital support, while sManager will provide SaaS model ERP solutions to the micro, small and medium enterprises, and aid Robi and IPDC in the operational execution of digital loan processing, disbursement, and assist in collection automation and cost-effective recovery management. Mission Save Bangladesh will be actively engaged in the operational process with sManager Team.
IPDC, on the other hand, will provide collateral-free loans to the retailers based on the data insights received from Robi. The parties will commence the pilot programme at this stage and after strengthening the policy, process, and learning, the initiative will be launched nationwide to the wider retailer segment.
Mission Save Bangladesh has already completed a milestone of collecting funds amounting to more than Tk 1.5 crore with more than a hundred brands coming on board the initiative.
The initiative has ensured that more than 8,000 families are served with food for 10 days. For Ramadan, more than 350 families received necessary iftar and sehri items through this initiative.
Besides, hundreds of public places were disinfected and handwashing facilities were set up at several places.
By constantly managing queries through social media, website and call centre, Mission Save Bangladesh has made sure that the support reached those in need.