14-year-old makes Marvel props at home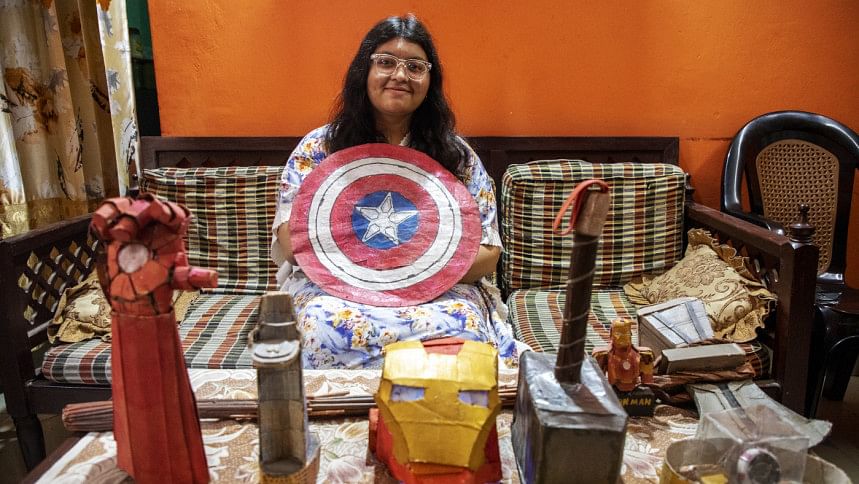 Shukonna Barua Prapti, a 14-year-old student of London Grace International School, is a huge fan of Marvel movies. In 2022, she and her cousins spent weekends watching the movies together. This inspired Shukonna to take up a unique arts and crafts project.
"My favourite Marvel character is Ironman," she said. "When I watched those movies, it made me want to make some of the gadgets that Tony Stark uses in his adventures."
At first, Shukonna would try by herself to make the replicas of these expensive movie props. Whenever she got stuck, YouTube came to her rescue.
While Shukonna's creations look professional, they are actually made using materials lying around at home – cardboard, plastics, glue and paint.
Her friends think all of this is very cool, and when we visited her home, Ironman's gauntlet, Loki's sceptre, and Thor's hammer really did brighten up the look of Shukonna's living room.
Shukonna's favourite subject at school is Physics, and now that she has shown her talent at creating beautiful replicas, we hope she will one day end up building real gadgets like a real life Tony Stark.