Is mobile gaming in Bangladesh ready for the next level?
Mobile gaming has been around for a long time, since 1994 to be exact, when the world was introduced to a simplified version of Tetris on the Hagenuk MT-2000's 1.5-inch display. However, it was not until three years later in 1997, when Nokia released its famous Snake game for selected devices, that mobile gaming really took off.
Snake was embedded in over 400 million mobile devices, which made it the most played game not just in handheld phones, but across all other consoles as well.
Fast forward to 2022, and mobile gaming has taken an entirely different form. The changes in this form of portable gaming did not take place overnight, though. It took the world almost two decades to witness just how advanced and captivating mobile gaming can actually be.
There was a time when mobile gaming in Bangladesh was limited to whatever came pre-installed on feature phones.   
Snake and Tetris were two of the most popular mobile games we could play on these devices. There was also Nokia's Space Impact that would go on to keep millions of people entertained for hours. A handful of sports games like cricket and football were also quite popular among people at the time. And it was not just kids who were playing these games, but adults as well.
Even in its most minimalist form, mobile gaming in our country was quite popular during the 2000s.
Meanwhile, smartphones arrived in the market, and the landscape of mobile gaming was about to change forever, for the better.
Mobile gaming is an entire genre of its own. Initially, it kept the concept same as popular games, but with touchscreen and motion-sensing facilities. As time progressed, developers began producing enriched versions of those games, and soon enough, we were playing games on our mobile devices that would have required a personal computer just a few years back.
With the advent of smartphones, people were no longer confined to the games that came pre-installed on their devices. They were exposed to online stores from where they could download any game of their choice. This also meant that people expected more from mobile game developers.
And it is safe to say that the game developers around the world delivered.
Apart from the giants of the mobile game development industry, there were multiple attempts at making such games within our geographical boundaries. Bangladeshi mobile game developers are few in number, but they are still putting in effort to make the most out of the limited resources and funding.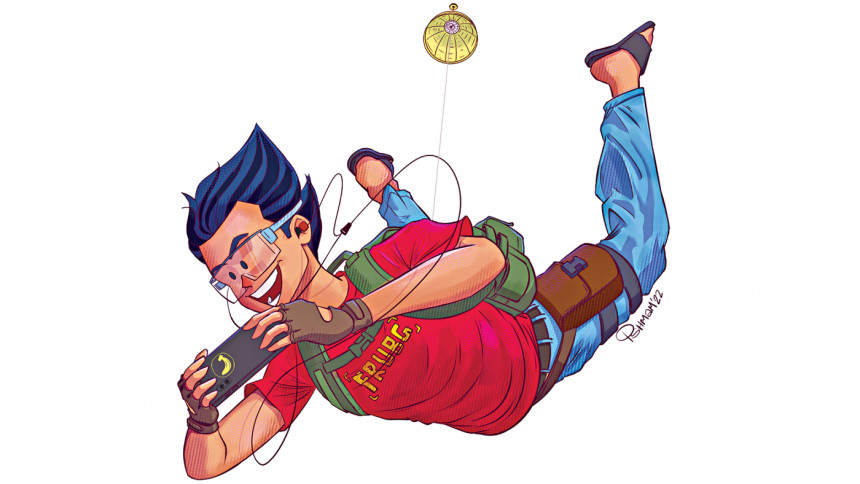 "We need skilled people and investment to nurture the growing mobile gaming industry in Bangladesh. There is a lot of prospect for gamers and developers who want to work in this industry and earn from the local market. Young people are encouraged by games such as PUBG and Fortnite, and if we can develop curricula to hone their skills, I believe we will improve vastly. In the near future, we are planning to launch skill-based gaming platforms for the youth," shares Ershadul Hoque, Founder and CEO of RiseUp Labs.
"We launched Carrom Gold, with local context, to appeal to the mass user in Bangladesh. We have to take the global popularity of mobile gaming into account now, as local and international e-sports tournaments are stepping in. By establishing policies and healthy regulations to uphold the positives of mobile gaming, we can do much better," comments Zamilur Rashid, Founder and CEO of Ulka Games.
Amidst the countless improvements and features that developers added to mobile games, perhaps the most revolutionary one was the addition of in-game communication. Most PC games already had this feature. Players could send in-game messages to other players, and could even talk to one another while playing. This paved the way for multiplayer mobile gaming.
Games like Clash of Clans, PUBG Mobile, Call of Duty Mobile and more arrived on mobile devices with in-game communication facilities. Networking among the players became a lot easier
that way, and people were making friends outside of their usual friend groups. Many were building connections internationally. The mobile community was growing bigger and stronger, and the best part in all this is that Bangladeshi gamers are a part of this community.
As the community grew bigger, and competitions became a regular event, professional mobile gaming became a thing in Bangladesh. PC and console gaming dominated the gaming scene while competitive mobile gaming started to gain popularity.
"While there are many professional gamers abroad, this is still a new concept in our country. In the past few years, mobile e-sports has created many jobs in Bangladesh, starting from the players to the people in the background such as casters, tournament organisers, and much more. Games like PUBG Mobile, Free Fire, and recently, Arena of Valor have invested into the Bangladeshi e-sports scene, making it the best time to take up gaming as a profession. There are some hiccups on the road, but I believe professional gaming can get a massive boost if our government can help," explains Babus Salam Turjo, Head of Media and PR at MercenarieZ, a top Bangladeshi e-sports organisation.
Mobile gaming, competitive or professional, has far-reaching impacts on the social lives of young gamers. However, this impact has never felt more evident than during the Covid-19 pandemic.
"During the pandemic, as schools and colleges were closed, young people who love to play online games got involved with local gaming communities and made new friends and gaming partners. As a result, online gaming communities are getting bigger every day. It's a good thing because young people can now connect with more likeminded people through these communities, that too from their homes," shares Aliur Rahman Sohan, gaming content creator and Head of Business, Global at Zenetic Esports.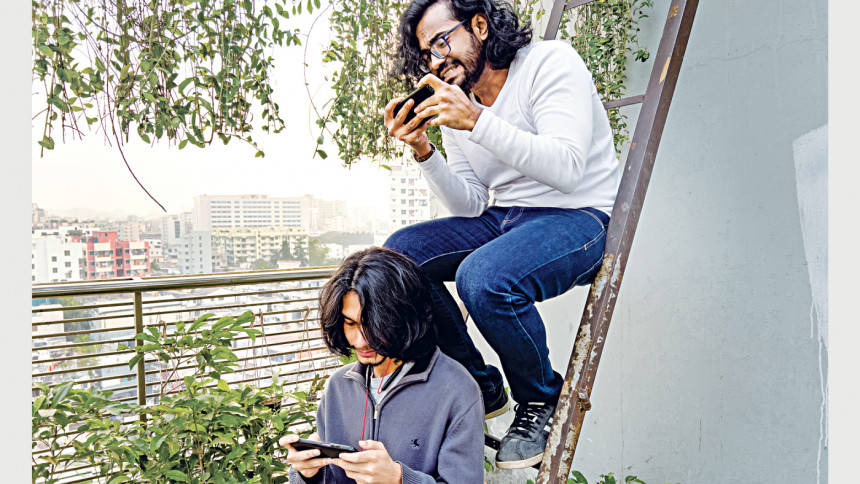 With classes and workplaces going virtual during the lockdowns, the internet became the only medium of communication for people. Online communication via platforms like Zoom or Google Meet was mostly boring. People would only log into these platforms for academic or work purposes. The younger generations found a way to escape that monotony. And they did so with mobile gaming and the communication facilities those games provided them.
"I would start a game of PUBG Mobile with two or three of my other friends, and we would start talking about random stuff," says Abdullah, recent graduate from a private university in Dhaka. "Some days we would share jokes or funny memories that we shared together, while on other days we talk on the more serious things going on with our lives."
As the popularity of mobile gaming increased in Bangladesh, players began to expect more from smartphones. Both the occasional and competitive players are always looking forward to smartphones with high-end specs which, at the same time, will not hurt their wallets.
"To be honest, if manufacturers asked me to spend BDT 50,000 on a smartphone, just because I could play games on it, I would not consider it," says Abdullah. "I could just spend that money on a new laptop or desktop, and that would be a better value for that amount of money. However, if gaming smartphones were between BDT 20,000 and BDT 30,000, I would perhaps think about buying one."
Elsewhere, the recent rise of professional mobile gaming has created a stir in the mobile phone market as well. Phone manufacturers are launching models targeting the gaming communities, making them a part of the conversation.
"We have noticed that our young consumers look at two factors when they purchase a phone: entertainment, and gaming. They want the latest features and specifications in an affordable price range. When a young person walks in our store to try out one of our phones, they naturally gravitate towards playing a game. As a result, we work with gaming groups and make it a point to ensure our communication strategies and ideas resonate with those who are passionate about mobile gaming," shares Rezwanul Hoque, CEO of Transsion Bangladesh, which offers the iTel, Infinix and TECNO brand of mobile phones.
Having said all that, it will be interesting to see how mobile phone companies respond to the growing demands of their users, while trying to maintain a balance in their pricing.
It will also be interesting to see how mobile game developers respond to such demands. When it comes to innovating with smartphones, the world is moving at a very fast pace. We might soon see mainstream mobile manufacturers shifting their primary focus towards AR/VR technology. What can game developers do to tackle that shift?
All these questions are yet to be answered. However, from what the past years tell us, it is highly unlikely that we will be disappointed with what lies ahead.
Faisal Bin Iqbal is Sub-editor and Digital Coordinator of SHOUT, The Daily Star. Email: faisal.iqbal@thedailystar.net
Kazi Akib Bin Asad is Editor of SHOUT, The Daily Star. Email: akib.asad@thedailystar.net