Rab arrests 5 JMB men in Mymensingh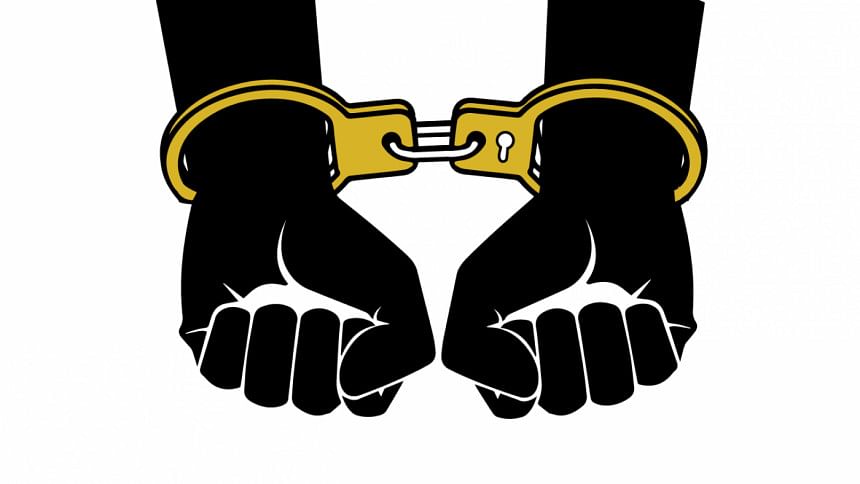 Rapid Action Battalion today arrested five members of banned militant outfit Jama'atul Mujahideen Bangladesh (JMB) from Muktagacha upazila of Mymensingh and seized a number of books and leaflets on jihadi ideology from their possessions.
The arrestees --MdAsad Ali, 45; Md Mister, 48; Rashed, 32; Based Ali, 26; and Mokhlesur Rahman Mukta, 28 -- are residents of Muktagacha upazila, our local correspondent reports quoting Tafiqul Alam, media officer of Rab-14.
Based on secret information that some JMB men were holding a meeting in Kuripara area of the upazila, a team of Rab-14 carried out a raid there around 3:00am and detained five members of the banned militant outfit, said Tafiqul, also assistant superintendent of police.
A number of jihadi books and leaflets were also seized from their possessions during the drive, the Rab official said.
During primary interrogation, all the arrestees confessed that they are active members of the JMB and they used to collect money from people with a view to strengthen their organisational activities in the country, the Rab official said.