Autopsy verifies dead youth as bomber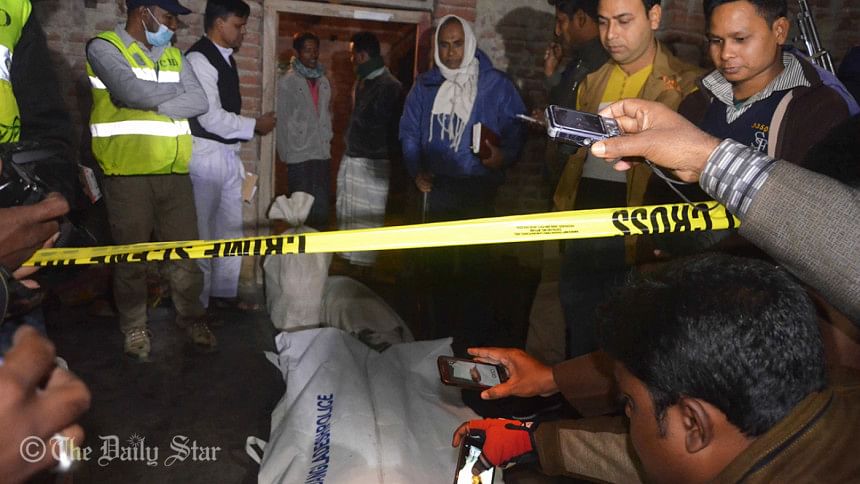 - 2 unknown assailants sued
- Dead youth attacker, wounds suggest
- More evidence of suicide bombing
- 2 attackers, none identified yet
As police sued two unknown assailants over the Bagmara Ahmadiyya mosque blast in Rajshahi, autopsy report confirmed the dead youth as an attacker.
Police are yet to ascertain the identity of any of the two attackers (including the dead), but sources spoke of the suspected link to banned Islamist outfit Jama'atul Mujahideen Bangladesh (JMB).
Rajshahi Medical College Hospital lecturer of forensic department Enamul Haque told our Rajshahi correspondent there was clear evidence that the dead youth was the one carrying the bomb.
"There are definite wounds on the youth's hand. We found splinters inside," he said.
Read more: 'Attacker' killed in Ahmadiyya mosque blast
Meanwhile, an explosive belt seized from the dead youth (in his twenties) yesterday after the blast suggest that it was a detailed and planned case of suicide bombing.
Abdullah Al Mahmud, Rajshahi range police's additional deputy inspector general (additional DIG), said the belt contained unexploded explosives.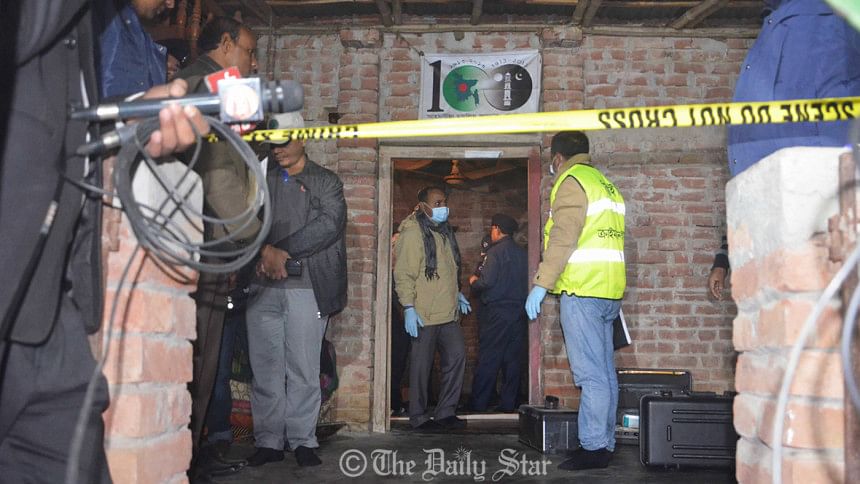 Earlier today, Md Masud Ali, a sub-inspector of Bagmara Police Station, filed the lawsuit against two unknown assailants, said Motiar Rahman, officer-in-charge of the station.
Case statement quoted witnesses to say there were two attackers in the Chokpara Ahmadiyya Jamaat Mosque. Both attackers said to have maintained eye contact.
Yesterday, during the simultaneous celebration of Christmas and Eid-e-Miladunnabi, a "suicide blast" (according to police) in the mosque killed the suspected attacker and injured three others in Rajshahi's Bagmara.
This attack on the Ahmadiyya Muslim community followed a series of blasts on Hindu temples and attack on a Christian pastor in the northern district of Dinajpur – adjacent to Rajshahi.
Earlier this month, blasts were carried out at an Iskcon temple and Kantaji temple. One of the attackers caught red handed is a suspected JMB militant who confessed his involvement.