'A vested quarter trying to create artificial food crisis'
Says Commerce Minister Tofail Ahmed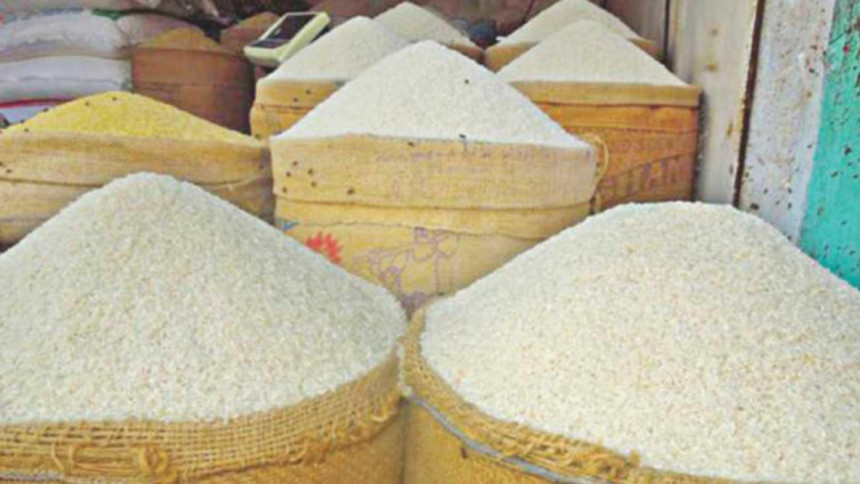 Commerce Minister Tofail Ahmed today ruled out recent report published in a section of newspaper that India has stopped rice export to Bangladesh till November, which will cause food crisis in the country.
"I talked to deputy high commissioner of India over telephone today. I also contacted with our high commissioner in India. They categorically denied the information that India has stopped rice export to Bangladesh," Minister Tofail said in reply to a point of order raised by an opposition bench MP.
Tofail said a vested quarter is trying to create artificial crisis in the rice market in a bid to increase price of the rice.
Saying that there is no food crisis in the country at present, he said the government will start selling rice through OMS [open market sale] from Sunday.
Besides, the minister also informed the House that Prime Minister Sheikh Hasina will inaugurate "Food Friendly Programme" in September 20 in which per kilogramme rice will be sold at Tk 10.
Earlier speaking on a point of order, Jatiya Party lawmaker Nurul Islam Milon drew food minister Qamrul Islam's attention regarding a section of newspaper report that India has decided to stop rice export to Bangladesh from September 15 to November.
The opposition MP also said that there might be crisis of rice in the country if India took the decision and demanded that respective minister will give statement in parliament to make clear the issue.
In reply, Tofail Ahmed said some journalists called on him at his office at the Secretariat yesterday and showed him a circular that reads India has stopped rice export to Bangladesh.
"I told the journalists that I will verify the information. But without verifying the information, some newspaper published the baseless news which was totally false," Tofail said.
Tofail said production of rice has decreased to some extent this year due to flash flood in haor areas.
"But I want to inform country's people that we have 4.47 metric tonnes of rice in godown. There are adequate amount of rice and paddy in all rice mills," he said.