UK unit of BNP stages demo for Khaleda's release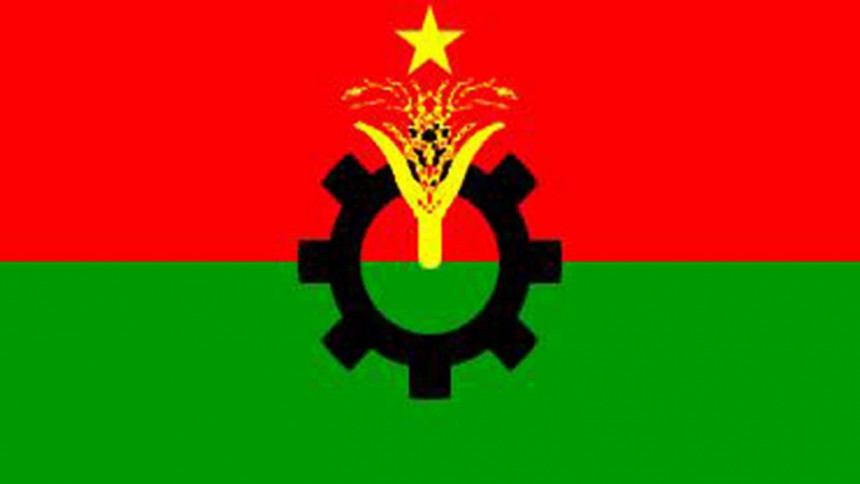 The UK unit of BNP staged a demonstration in front of the residence of the UK prime minister on Saturday demanding the unconditional release of BNP Chairperson Begum Khaleda Zia and withdrawal of all 'false and politically motivated' cases against the Acting Chairman of BNP Tarique Rahman.
They also demanded to hold a fresh election under a non-partisan caretaker government cancelling the 11th national parliament election.
Leaders and activists of BNP from different cities of the UK took part in the demonstration, which was presided over by UK unit BNP President MA Malique and conducted by General Secretary Koysor M Ahmed.
UK unit Jubo Dal President Rahim Uddin, UK Shecchashebok Dal President Nasir Ahmed Sahin spoke at the demonstration programme.
UK BNP leader Barrister Moudud Ahmed, President of Lawyers Forum Barrister Abul Monsur Shahjahan, Law Affairs Secretary Advocate SK Tarikul Islam, General Secretary of UK Jubo Dal Afzal Hossain, Assistant General Secretary of UK Jubo Dal Md Mostafizur Rahman, UK JASAS President Emadur Rahman, Organising Secretary of East London  BNP Md Nura Alam Sohel, Publicity Secretary Md Hasnain, Human Rights Secretary Md Anisuzzaman, Assistant International Affairs Secretary of JCD central  Saiful Islam Miraz, Md Omar Faruk, Mohammad Sabbir Ullah, Samiuzzaman Siddique, Mohammed Imran Hossain, Jakir Hossen, Parvez Ahmed Rakib, Rubel Ahmed, Nazrul Islam, Mohammad Omar Faruqe, Raju Ahammad, Tanbin Ahmed, Mohammad Masudul Hasan, Md Shahid Sorowar, Hossain Imam Taufiq, Sharif Mohammed Karim, Saiful Islam, Razu Ahmed, Mohammad Shamim Parvez Jewel, Md Milon, Md Maruf Hossain, Rubel Ahmed, Md Delwar Hossain, Mohammad Tareq Iqbal, Atikur Raham, Jahangir Hosssin, Ali Hussain, Rezaul Karim, Anamul Haque, Imran Khan, Abdul Gaffar Khan, Mohammad Lutful Arifin and other leaders and activists were present in the demonstration programme.