SC scraps acquittal of Hafiz Ibrahim, 3 others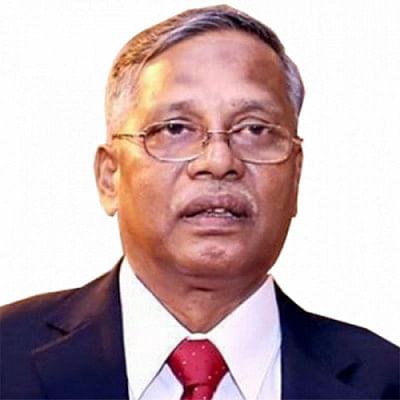 The Supreme Court today scrapped two High Court verdicts that acquitted former BNP lawmaker Hafiz Ibrahim and three others in two separate corruption cases.
The three other convicts are Ibrahim's wife Mafruza Sultana, former customs high official Jahurul Haque and his wife Afia Haque.
The apex court also asked the HC bench led by Justice Md Ruhul Quddus to rehear in next three months the appeals filed by the convicts challenging the lower court verdicts that had convicted and sentenced them in the cases.
The four-member bench of the Appellate Division headed by Chief Justice Surendra Kumar Sinha passed the orders after hearing two separate appeals by the Anti-Corruption Commission challenging the acquittal.
Other three judges of the bench are -- Justice Nazmun Ara Sultana, Syed Mahmud Hossain and Justice Hasan Foez Siddique.
The apex court has so far scrapped acquittal of 12 corruption accused and sent their appeals to the HC for rehearing their appeals, ACC lawyer Khurshid Alam Khan told The Daily Star.
The accused include Relief and Disaster Minister Mofazzal Hossain Chowdhury Maya, BNP leaders and former state ministers Iqbal Hasan Mahmood Tuku and Mir Mohammad Nasiruddin and his son Mir Helal Uddin, and independent lawmaker Haji Mohammad Selim and BNP leader Amanullah Aman, he said, adding that their appeals are now in the hearing list of HC.    
The ACC counsel said the SC came up with the orders after accepting his arguments that the HC verdicts ere not correct, since it did not properly consider the relevant evidence and the corruption allegations against the convicts.
Hafiz and his wife, as well as Jahurul and his wife would remain on bail until the HC disposes of the appeals, he said, adding that the HC would now examine whether the lower courts had delivered the proper judgments.
A special court on June 19, 2008 sentenced Hafiz Ibrahim to 13 years' rigorous imprisonment for illegally amassing illegal wealth and concealing information on his assets in the wealth statement submitted to the ACC.
The court also sentenced Hafiz's wife Mafruza Sultana to three years' RI for aiding and abetting her husband in accumulating illegal wealth.
Another special court on November 13, 2008 had sentenced Jahurul Haque to 13 years' rigorous imprisonment for amassing wealth illegally and concealing information on his assets.
It also sentenced his wife Afia to three years' RI for aiding and abetting her husband in accumulating illegal wealth.
Following an appeal filed by Hafiz, the HC on October 17, 2011 acquitted Hafiz and his wife of the corruption charges.
In July 2011, the HC following another appeal scrapped the conviction and sentence of Zahurul and Afia.
The ACC in 2012 filed two separate appeals with the SC challenging the HC verdicts.