UP polls: Fakhrul to nominate BNP chairman candidates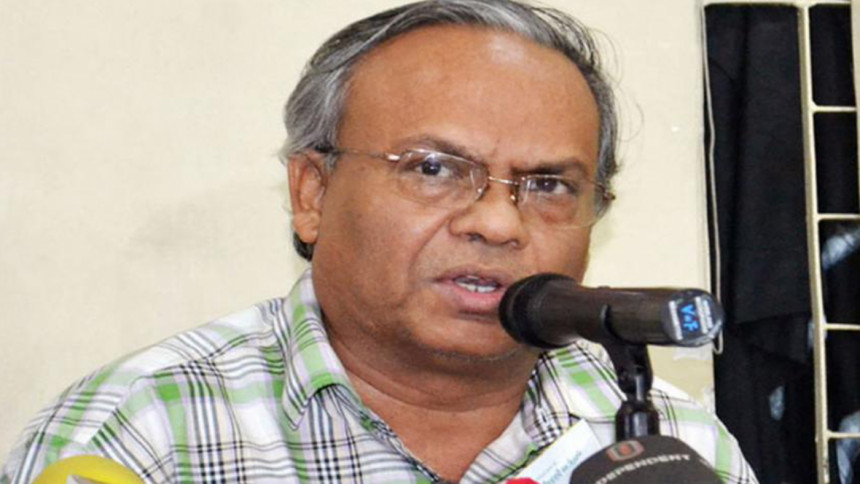 BNP acting secretary general Mirza Fakhrul Islam Alamgir will nominate the party's aspiring chairmen for the upcoming Union Parishad (UP) elections, BNP Joint Secretary General Rizvi Ahmed said today.
Rizvi made the disclosure while talking to reporters at the Election Commission (EC) office after submitting a letter to the EC.
In the letter, BNP wrote about the party's recent amendment.
On February 11, the BNP amended its constitution to include a provision for electing the senior vice-chairman through an election during the party's sixth national council on March 19 this year.
Meanwhile, a six-member delegation of Jatiya Party went to the EC to submit a letter.
JP Secretary General Ruhul Amin Howlader will attest the party's nomination to the aspiring chairmen, sources at the EC said.
In a letter submitted to the EC, Awami League yesterday said that its President Sheikh Hasina would attest their own aspiring chairmen in the upcoming UP polls.
The EC on February 11 sought the names asking the 40 registered political parties to provide it to returning officers.
The EC on Thursday announced that elections to 4,275 of the over 4,500 UPs, the lowest tier of the local government system, will be held, on partisan lines for the first time, in six phases starting March 22.