PM acted against creating level-playing field, alleges mayor aspirant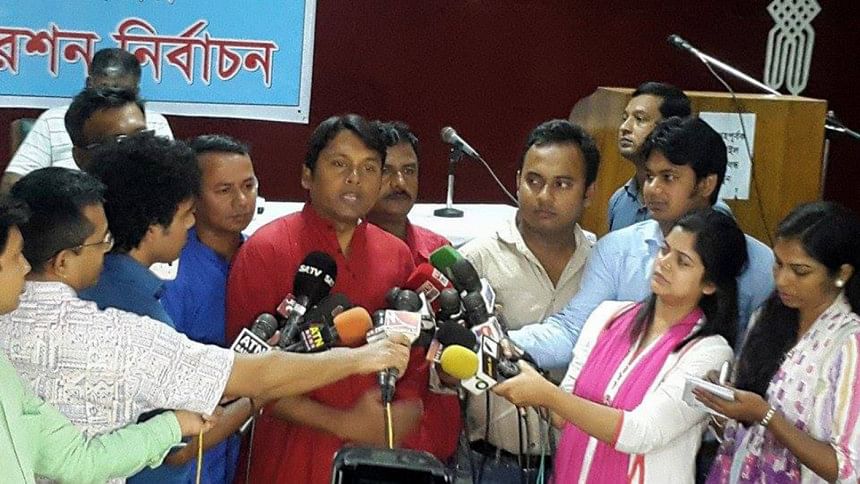 Prime Minister Sheikh Hasina acted against level-playing field in the upcoming city corporation polls by introducing ruling Awami League-backed mayor aspirants with the party leaders at Gono Bhaban, alleged a mayoral candidate in Dhaka.
"The prime minister yesterday [Friday] introduced her party-backed candidates at Gono Bhaban that was circulated in different media. It goes against creating a level-playing field," said Abdullah Al Kafee, a Communist Party of Bangladesh-backed mayor aspirant for Dhaka North City Corporation (DNCC).
He made the allegation while talking to reporters after submitting his nomination paper to the returning officer (RO) of DNCC at the RO's office at the capital's Agargoan this afternoon.
At a meeting with leaders of AL Dhaka city unit at Gono Bhaban on Friday, PM Sheikh Hasina, who is also the chief of ruling Awami League, formally introduced Annisul Huq for DNCC and Sayeed Khokon for Dhaka South City Corporation (DSCC) as mayoral aspirants.