Over 2,100 BNP men held during spl crackdown: Rizvi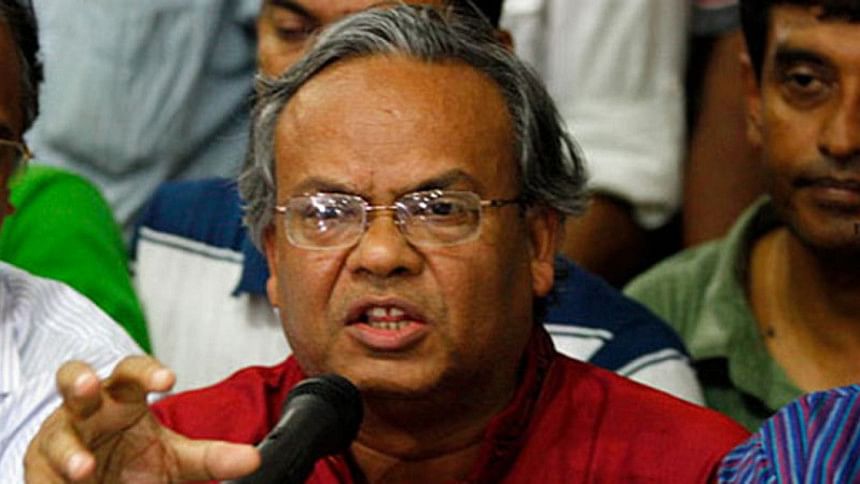 BNP today claimed that law enforcers have so far arrested more than 2,100 leaders and activists of the party in the name of crackdown on militants that began Saturday.
"Law enforcement agencies are mainly detaining common people and opposition men having failed to nab real militants," BNP Senior Joint Secretary General Rizvi Ahmed said at a press briefing at the party's Nayapaltan central office today.
In a written statement, Rizvi said, over 7,000 people were arrested during the ongoing drive. Of them, more than 2,100 people are BNP's ward, union and thana-level leaders and activists.
"The exact figure of arrested BNP men will be much higher as we're yet to get information from some districts. "
The BNP leader also said, apart from the opposition men, many innocent and common people are also being arrested in the so called drive against militants as law enforcers have so far failed to detect the militants.
"Police headquarters' press release said only 85 suspected militants were detained. So, our question is why thousands of people are being repressed and harassed in the holy month," said Rizvi.
In the briefing, Rizvi alleged that the government instead of arresting the extremists and destroying their dens, pushing common people towards repression by police.
"The government is not conducting the drive to prevent target killings as their main objective is to arrest the BNP ladders and activists so that they can't wage a democratic movement," he said.
Referring to the Supreme Court's recent directive asking the members of law enforcement agencies not to arrest anyone under the section 54 without the warrant of arrest, he said the apex court's order is being ignored by the government.
"The present government doesn't care about any law to achieve its political gain. It's turned the members of law enforcement agencies into criminals in uniforms," he alleged.