Opinion: Salauddin becomes another forgotten case?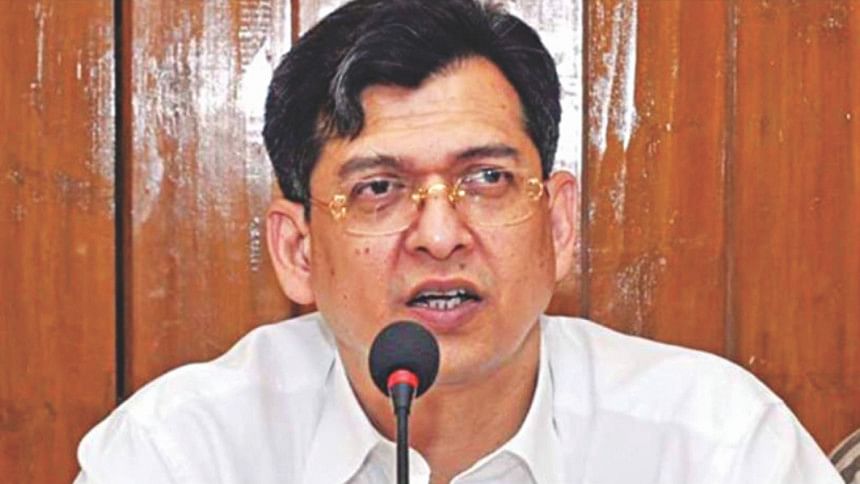 Khaleda Zia yesterday brought up an almost lost subject – the mysterious disappearance of BNP leader Salahuddin Ahmed, who like many others had gone into oblivion with time.
It seems we do not care that a man just disappeared into the blues amidst allegation that the law enforcing agency was behind the Houdini act. He seems to have gone down the annals of disappearance of the likes of Ilias Ali, Chowdhury Alam and labour leader Aminul Islam.
Since his disappearance three months ago, the law enforcing agencies have been denying their involvement in the kidnapping of Ahmed. They claim that they were investigating the case but they offer no progress to report in this regard.
If their version is true then the public will have to seriously doubt the capability of our law enforcers. However most people do not believe there had been any effort to trace the ill-fated politician.
It is true that Salahuddin from his hideout had been issuing instigating statements to enforce the BNP's illogical and most inhuman 'blockade' programme. It is also true and deplorable that BNP had actually took the path of terrorism by throwing petrol bombs and arson in which about a hundred innocent people died. These are outright criminal acts.
But for these one cannot be subjected to enforced disappearance. Rather, he should have been brought to justice, he should have been tried and sentenced if convicted. And we do not think conviction could have been very difficult. But disappearance? No, we cannot support.
One can assume that Salahuddin might never return like Ilias Ali, another BNP leader who went missing in early 2012 given the deep political animosity between the Awami League and the BNP that has been manifested through a number of violent incidents especially in the last 15 years.
It also seems that the government believes that time will eventually help people forget what is happening now. After all, people have forgotten Ilias Ali. And BNP is too weak to make the law enforcers accountable.
The BNP, which had created Rab and introduced extra-judicial killings of alleged criminals, on the other hand never came up with a strategy to involve the people in protesting such criminal activities by the law enforcing agencies. It had largely remained involved in violent agitations with wrong anti-people strategy in wrong times.
Amnesia can be good to forget trauma. But the trend that has started has made everyone's life unsafe in a democratic country, disappearance cannot be a solution. Rather the rule of law should prevail.