PM asks Bangladesh envoys to pursue economic diplomacy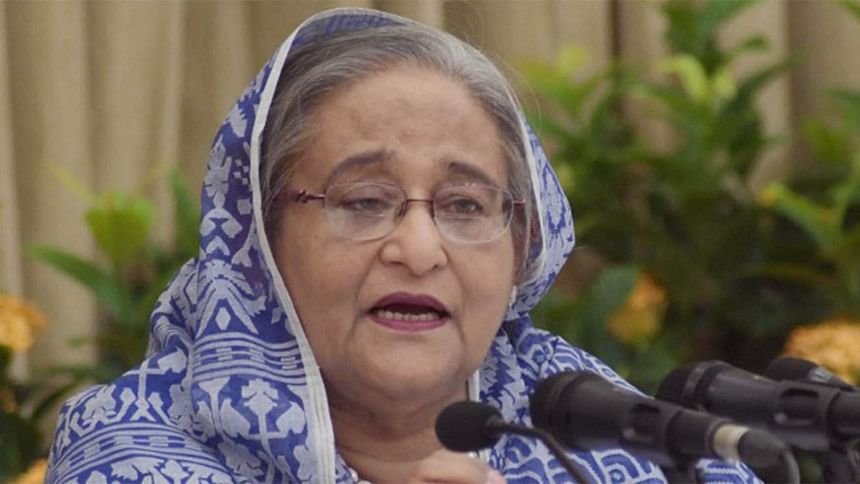 Prime Minister Sheikh Hasina has asked the Bangladesh envoys in European countries to pursue the economic diplomacy alongside the political one as she joined the first-ever Bangladeshi envoys conference in the British capital in London.
"We need to focus more on economic issues beside political diplomacy so the ongoing development in Bangladesh continues," PM's Press Secretary Ihsanul Karim quoted her while briefing reporters after the conference late yesterday.
She simultaneously asked them to put in their efforts to attract more investment in the country, boost trade and commercial relations and enhance Bangladesh's image further in Europe.
The premier said at the same time the envoys would have to provide better and faster services to expatriate Bangladeshis living in different countries.
A total of 15 Bangladesh ambassadors, high commissioners and permanent representatives posted in different countries of Europe attended the conference titled "Envoys (in Europe) Conference" at a local hotel on Saturday afternoon (London time).
Foreign Minister Dr AK Abdul Momen also spoke on the occasion while State Minister for Foreign Affairs Shahriar Alam, Premier's Principal Secretary Md Nojibur Rahman and Foreign Secretary Shahidul Haque were present.
The press secretary said the prime minister held discussions with the Bangladeshi envoys on various other issues including the Rohingya crisis and migration to Europe and gave them necessary directives during the conference.
Discussions were also held regarding the celebrations of Father of the Nation Bangabandhu Sheikh Mujibur Rahman's birth centenary and the Golden Jubilee of the country's independence.
Sheikh Hasina told the envoys that world is changing fast which requires them to take effective and time-befitting action plans for establishing deeper and broader relations with the foreign countries.
"To this effect we need to explore opportunities for boosting investment, trade and skilled manpower export in countries, particularly in Europe," she said.
The premier said through a massive skill development campaign Bangladesh now has a very big and skilled youth force to meet the global job market's demand. The government has also "introduced apps to help people learn nine different languages," she said.
Sheikh Hasina suggested the envoys to assess the markets of their respective country of assignment and identify the barriers to bolster economic ties.
The prime minister said her government is working with specific target of making Bangladesh a developed nation by 2041 and asked the diplomats to draw their own specific targets in line with the goal.
"We have already attained over 8.1 per cent GDP growth and set a target of 8.2 percent GDP growth for the current 2019-20 fiscal year," she said adding that the per capita income will reach at $2000 in 2020.
Sheikh Hasina said Bangladesh is not anymore dependent on aid as "we're sourcing over 90 per cent of Taka 5,23,190 crore national budget from our own resources".
The prime minster noted that some groups including those who failed in the elections, are carrying out propaganda against Bangladesh to halt the country's ongoing development.
In particular, she said BNP raised questions against the last general election after doing "nomination trade" instead of meaningfully participating in it.