People excluded from NRC might be sent back: BNP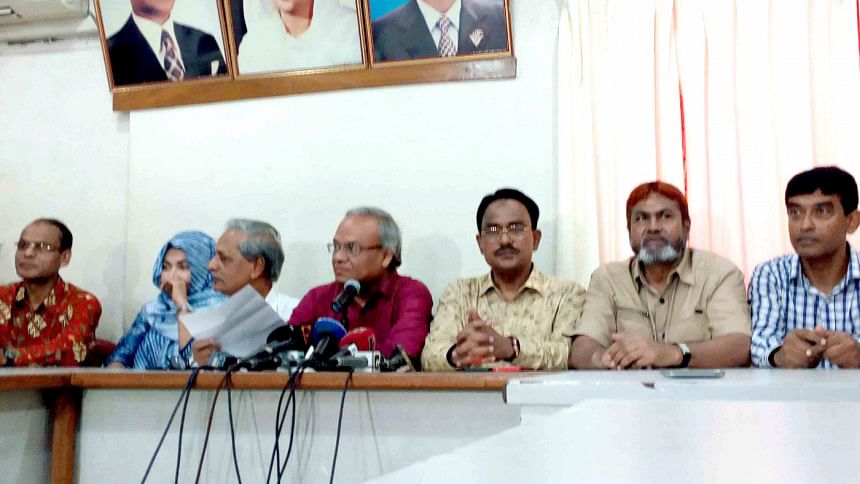 BNP today expressed grave concern saying that the people excluded from the National Register of Citizens (NRC) in Assam might be sent to Bangladesh.
"Around 19 lakh people in Assam have been dropped from the list of National Register of Citizens. They might be sent to Bangladesh. It's a major danger signal for us," BNP Senior Joint Secretary General Ruhul Kabir Rizvi said.
He was addressing a press conference at the party's Nayapaltan central office in Dhaka.
Rizvi, also spokesperson of BNP, said the government did not be able to send back any Rohingya to Myanmar during its two years of efforts though new faces are being added every day in the refugee camps.
Amid such situation, around 19 lakh people have been dropped from the NRC in Assam which is a matter of concern, the BNP leader said.
India on August 31, published the NRC that excluded over 19 lakh people most of them are Bangla speaking.
A day after publishing the NRC, Assam Finance Minister and senior Bharatiya Janata Party (BJP) functionary Himanta Biswa Sarma, in an interview to News18, said, "We will approach Bangladesh and ask them to take their people back, but during that time we will not allow them to vote and give them certain amenities."
Amid the circumstance, Rizvi also called upon the countrymen to come to a common platform ignoring political interest to protect the country's independence and sovereignty.