Dr Kamal president, Kibria secy of Gonoforum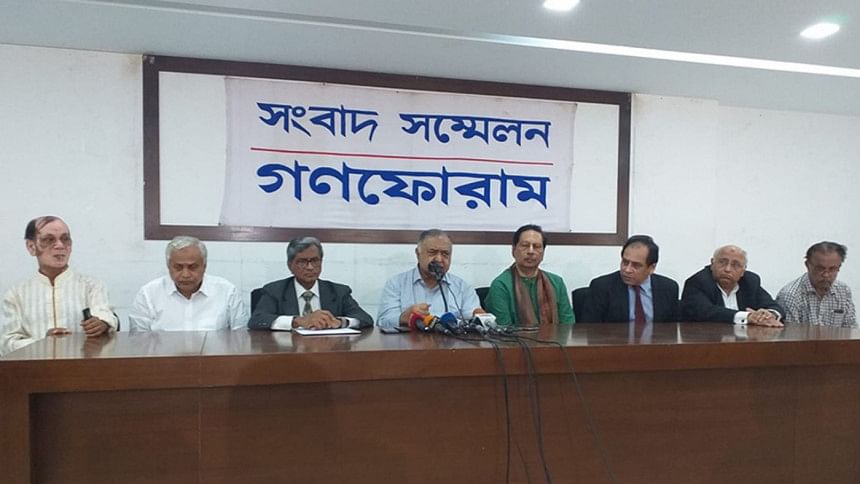 Gonoforum today announced its new central committee with Dr Kamal Hossain as its president and Reza Kibria general secretary.
Subrata Chowdhury, executive president of the party, announced the 111-member committee at a press conference at National Press Club today.
Mokabbir Khan, who was served a show cause for taking oath as lawmaker of Sylhet-2, has been included as a presidium member of the party.
Mostafa Mohsin Montu, previous secretary of Gonoforum and the other MP-elect who took oath, is now the number one central committee member.
Reappointed as president, Kamal Hossain vowed to continue movement to "restore democracy" in the country during his impromptu speech.
Gono Forum was with BNP in the greater opposing alliance Jatiya Oikyafront that took part in the December 30 national election. The alliance secured eight seats among 300.
Six BNP leaders including its Secretary General Mirza Fakhrul Islam Alamgir and two leaders from Gono Forum won the election.