DU students attacked during anti-graft demo
A section of students came under attack by some unruly persons when they went to lay siege to the dean office of the Business Faculty (evening program) of Dhaka University this afternoon.
The incident occurred around 12:30pm when the students under the banner of "students against corruption and forgery" were moving towards the dean office, reports our Dhaka University correspondent.
One of the demonstrators, Asif, was injured in the attack.
Asif, a second-year student of Language Sciences, suffered a cut below his eye during the attack, the witnesses said.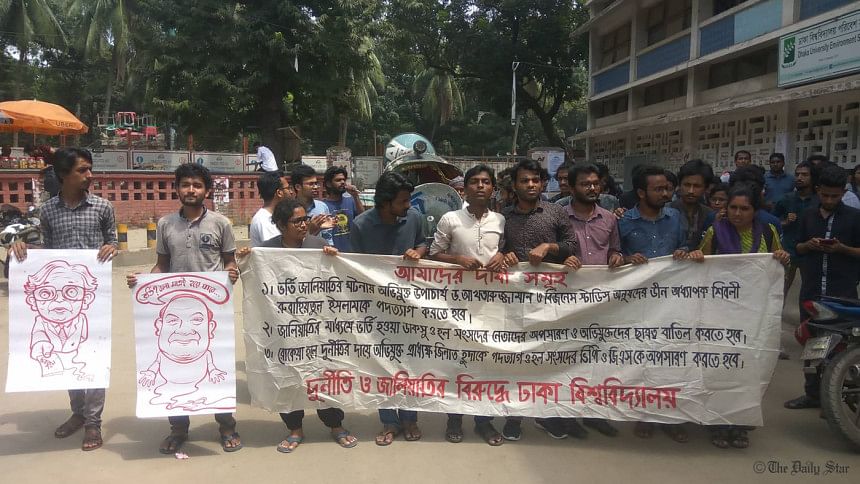 As soon as the students reached in front of the dean office, a gang, who took position near the Business faculty, attacked them.
Quoting witnesses, the DU correspondent said most of the attackers are members of Chhatra League of the university unit.
While talking to the correspondent, the attackers said, "We are here to ensure discipline on the campus."
Meanwhile, the students who came under the attack claimed that most of the attackers are supporters of Dhaka University Central Students' Union (Ducsu) Assistant General Secretary Saddam Hossain.
Contacted, Saddam Hossain told The Daily Star that "Chhatra League has no connection to this incident. This is an unwanted incident that happened between two groups of students. I have no supporters in the university."