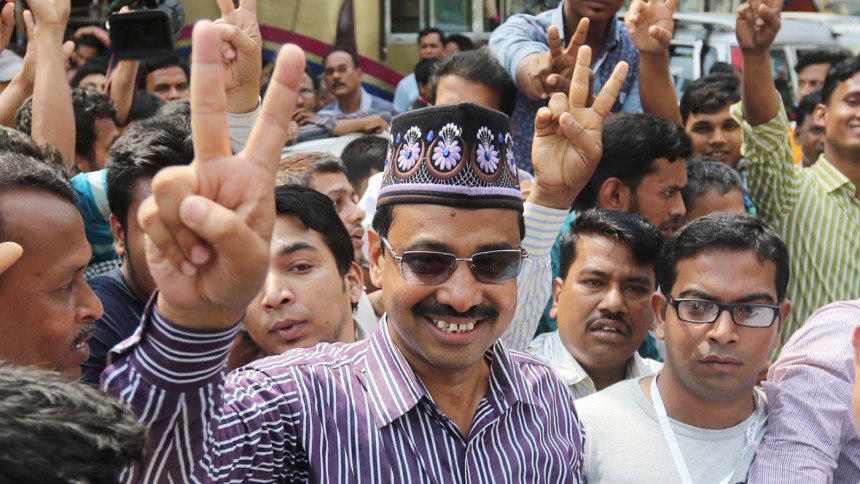 Ruling Awami League-backed mayoral candidate AJM Nasir Uddin has won the Chittagong City Corporation elections marred by rigging, violence and intimidation and eventually boycotted by the BNP-endorsed candidate.
Nasir polled 475,361 votes while BNP-backed mayor candidate Manjur Alam got 304,837 in all 719 centres in the city corporation.
Manju announced boycott a little more than three hours after the start of voting, brining allegations of stuffing of ballots by the ruling party men for his contender Nasir Uddin.
The counting of the votes casted in the three city corporation elections began shortly after the polling ended at 4:00pm.
The polls started at 8:00am and continued without any break.