Khaleda to resume office tonight after 2 months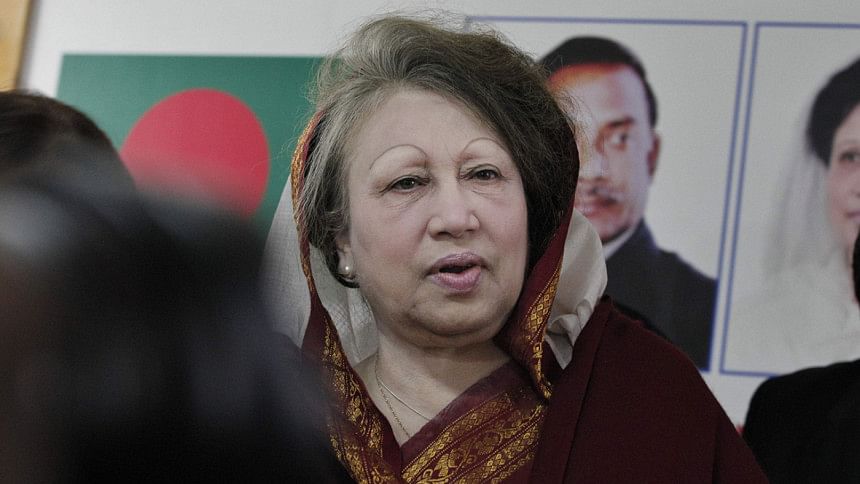 BNP Chairperson Khaleda Zia will resume office from this evening after more than two months of staying abroad for medical reasons.
She is expected to reach her party office in Gulshan at 8:00pm, Sairul Kabir Khan, a member of her media wing, told The Daily Star.
Khaleda is expected to discuss country's latest political situation, including the execution of two war criminals, and resignation of a senior leader with party high-ups.
BNP's standing committee members, Khaleda's advisory council members and other high-ups are expected to attend in the discussions, sources said.
The BNP chief returned to Bangladesh on November 21. She was attending treatments in London, where she stayed with her eldest son and BNP's Senior Vice Chairman Tarique Rahman.
The last time Khaleda had a meeting with her party men at Gulshan office was on September 14.