Khaleda to appear before court tomorrow
Says her lawyer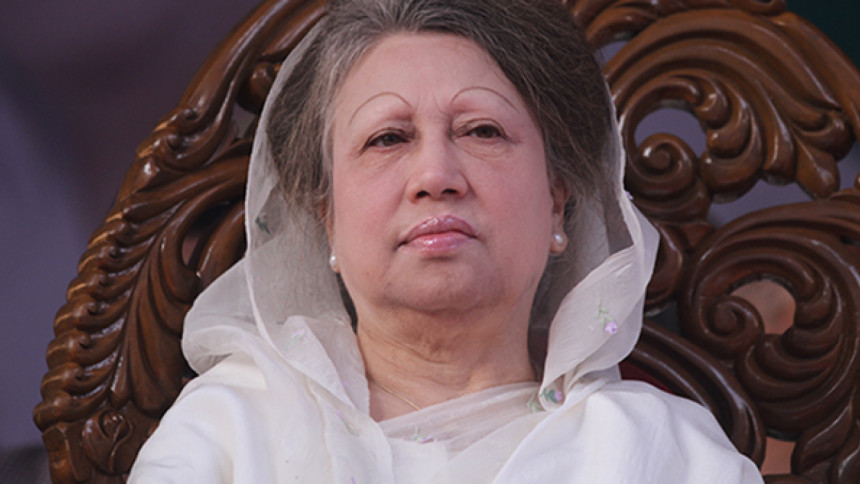 BNP Chairperson Khaleda Zia will appear before a Dhaka court tomorrow in both Zia Charitable Trust and Zia Orphanage Trust graft cases.
Adv Sanaullah Miah, one of her counsels, confirmed it to the Daily star over cell phone.
Earlier, Khaleda was absent from appearing before the makeshift court at Bakshibazar for three consecutive day showing health problems.
On September 3, Special Judge Court-3 of Dhaka Judge Abu Ahmed Jomadar fixed tomorrow for cross-examination of the three witnesses. 
THE CASES
According to the charge sheet of the Zia Charitable graft case, Khaleda and three others abused power to collect Tk 6.19 crore for Zia Charitable Trust during the BNP-led government's tenure between 1991 and 1996.
On the other hand, the statement of the Zia Orphanage Trust graft case says the BNP chief, her son Tarique Rahman and four others embezzled Tk 2.1 crore by forming the charity that exists only on paper.
The Anti-Corruption Commission filed both the cases.