Khaleda's Niko plea hearing adjourned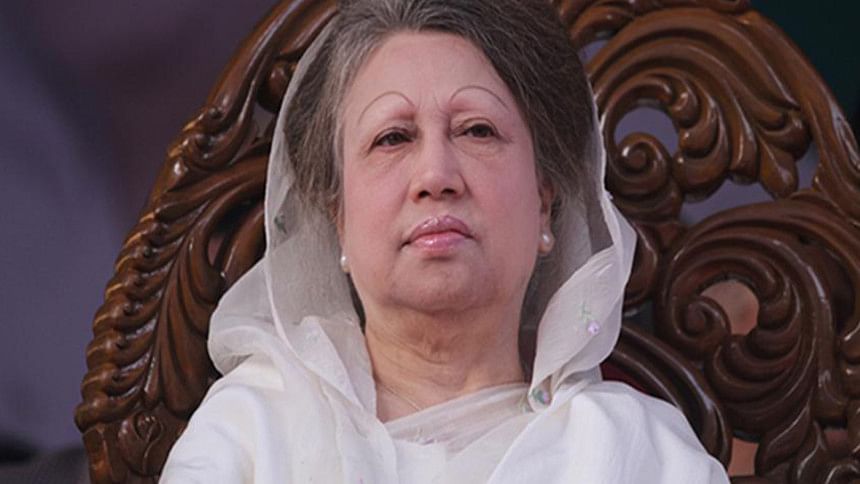 The High Court today adjourned till April 29 a hearing on a seven-year-old writ petition challenging the legality of Niko corruption case filed against BNP Chairperson Khaleda Zia.
The court passed the adjournment order after concluding its today's proceedings on the petition.
During the proceedings, Khaleda's lawyers Ragib Rauf Chowdhury and AKM Ehsanul Karim placed the charge sheet of the case before HC bench of Justice Md Nuruzzaman and Justice Zafar Ahmed.
The Anti-Corruption Commission filed the graft case with Tejgaon Police Station on December 9, 2007.
It accused Khaleda and several others of abusing power while she was prime minister to award a gas exploration and extraction deal to the Canadian company, Niko.
Following a writ petition filed by Khaleda, the HC on July 9, 2008 stayed the case proceedings and issued a rule upon the ACC and government to explain why the case proceedings against her should not be declared illegal.
Three other pleas by the BNP chief in 2008 challenging the legality of the proceedings of Barapukuria coalmine and Gatco corruption cases are pending with the HC bench, ACC's counsel Khurshid Alam Khan told The Daily Star.