Chhatra Dal men in agitation near BNP office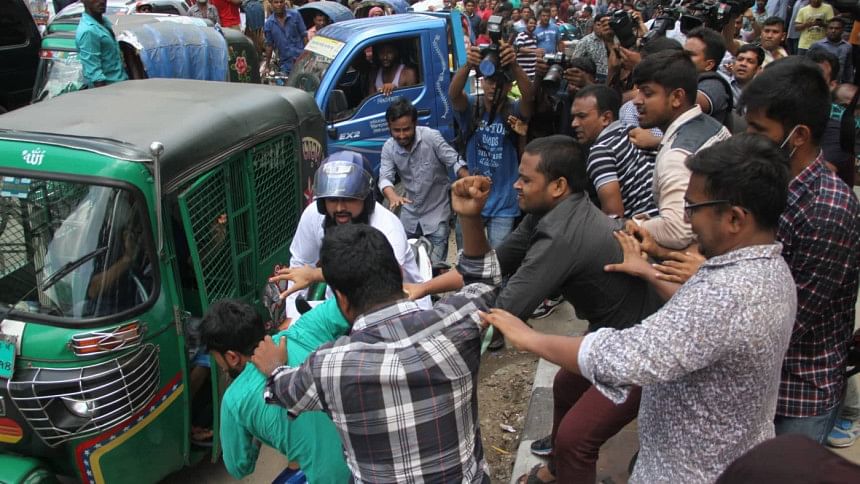 Jatiyatabadi Chhatra Dal activists agitated near BNP's central office in Dhaka today in protest against expulsion of their leaders from the student front.
The expelled leaders led their supporters in a procession from Kakrail and assembled near the party's front gates around 11:30am this morning.
Among others inside the office are party leaders Khairul Kabir Khokan, Shahid Uddin Chowdhury Annie, and Amirul Islam Khan Alim.
This comes a day after the election committee of Chhatra Dal declared for a fresh council on July 15 to include for new leadership in the ranks.
Also, the party has stripped 12 leaders from membership of the party on accusations of breaching the organisational code of conduct on this issue.
It all started after BNP dissolved its student wing's existing committee and included a fresh age ceiling, which triggered protests among post holders.