Ershad proposes formation of an interim govt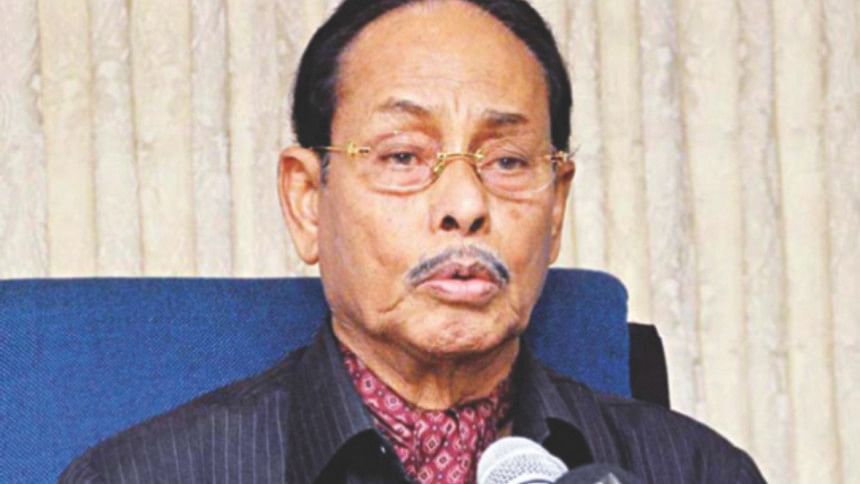 Jatiya Party today proposed formation of an "interim government" proportionally with representatives from all the parties that have representation in the current parliament after announcement of schedule for the next election.
A Jatiya Party delegation, led by its chairman HM Ershad, the 25-member JP delegation placed the proposal while holding dialogue with the election commission in the city's Nirbachan Bhaban this morning.
The party placed an 8-point proposal at the meeting held with Chief Election Commissioner KM Nurul Huda in the chair.
According to the proposal, the interim government will be formed dissolving the parliament and the members of interim cabinet will have to be appointed on the recommendations of political parties' chiefs.
Jatiya Party also proposed deployment of armed forces throughout the country during the election.
The EC's talk with BNP is on October 15 and that with ruling Awami League is on October 18.
The Commission started dialogues with 40 registered political parties on August 24 last to seek their opinions over the EC's preparation for the next general election likely to be held in December 2018.
The EC has so far held dialogues with 25 registered parties.