It was a free, fair city polls: PM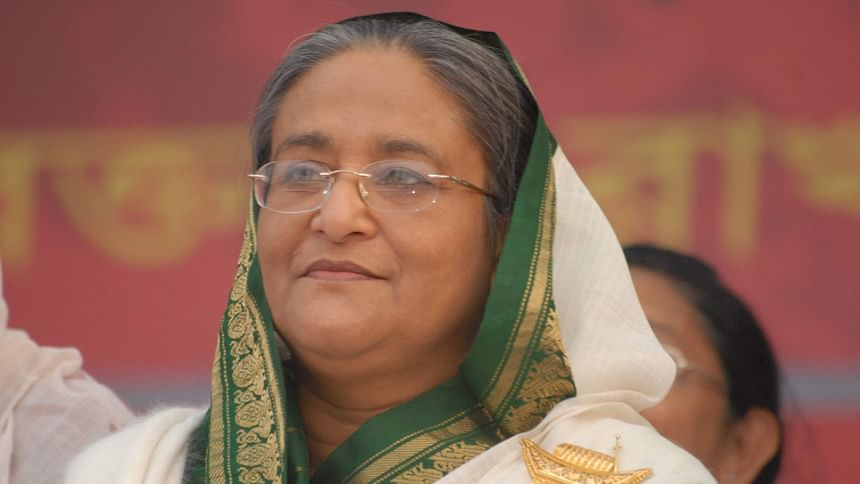 Prime Minister Sheikh Hasina today said that the just concluded elections to Chittagong and Dhaka cities were conducted in a free and fair fashion.
Urging all to boycott BNP in future elections, the premier expressed dismay at how people voted them in the first place after the havoc they wreaked in Bangladesh.
Hasina was briefing the media at the Prime Minister's Office in Dhaka after providing compensation to the affected transport owners – victims of the recent political agitation.
"I am dismayed, how can the people vote for BNP after all the destruction they have brought about in the country – burning people alive and wreaking havoc everywhere?"
"The city corporations elections were conducted in a free, fair and peaceful manner. The police administration has discharged their duties responsibly," she said.
"Dwellers of Dhaka and Chittagong rejected BNP in the elections. I hope that the entire country will reject them in the future," Hasina added.
She called upon all to "hate" the "hideous BNP who brought about destruction to the lives of people and gutted business atmosphere in the country."