I haven't seen Himalayas but have seen Sheikh Mujib: Castro in 1973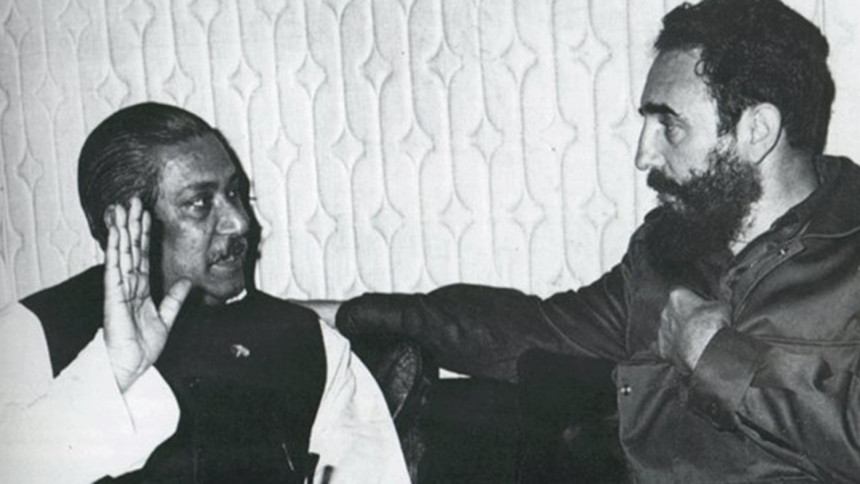 Embracing Bangabandhu Sheikh Mujibur Rahman at the Non-Aligned Summit in Algiers in 1973, Fidel Castro remarked: "I have not seen the Himalayas. But I have seen Sheikh Mujib. In personality and in courage, this man is the Himalayas. I have thus had the experience of witnessing the Himalayas."

Also READ: Fidel Castro dies

With utmost gratitude and honour to the memories of the former Cuban revolutionary leader, every freedom loving Bangali will remember these words forever.