HC drops Abbas' bail plea from hearing list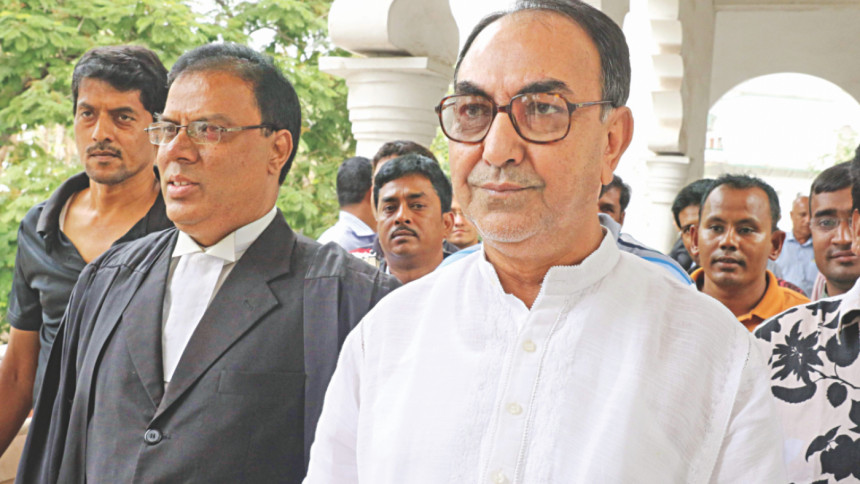 A High Court bench today dropped from its hearing list a bail petition of BNP leader Mirza Abbas in connection with a corruption case.
The bench of Justice Md Moinul Islam Chowdhury and Justice JBM Hassan passed the order as Abbas's lawyers have prayed multiple times for deferring the date of hearing the petition.
AKM Ehsanur Rahman, a lawyer for Abbas, told The Daily Star that they may place the bail petition before the same bench for its hearing later on.
The HC bench led by Justice Md Moinul Islam Chowdhury was scheduled to hear the bail petition of the BNP leader on April 21 and 27 and May 4.
On May 4, Abbas' lawyer Nitai Roy Chowdhury prayed to the bench for deferring the hearing, saying Abbas' filing lawyer AM Mahbub Uddin Khokon and senior lawyer Khandaker Mahbub Hossain, who will place the arguments, were busy with the May 20 Bangladesh Bar Council polls.
On that day, the bench fixed Tuesday (today) for passing an order on the time prayer of the lawyer.
The Anti-Corruption Commission filed the corruption case with Shahbagh Police Station on March 6 last year against BNP leader Alamgir Kabir and three others on charge of causing a loss of around Tk 15.52 crore to the government by allocating lands to journalists.
Abbas filed an anticipatory bail petition on April 12 with the HC, apprehending that he might be arrested in the case as the ACC prepared charge sheet against him along with other accused.
On April 13, the HC bench of Justice Quamrul and Justice Tagore dropped the same bail petition, saying that there is a specific bench for hearing the petition.
Another HC bench on May 4 fixed May 24 for hearing his two other bail petitions in connection with two criminal cases.