Gun-toting AL men caught at poll campaign in Natore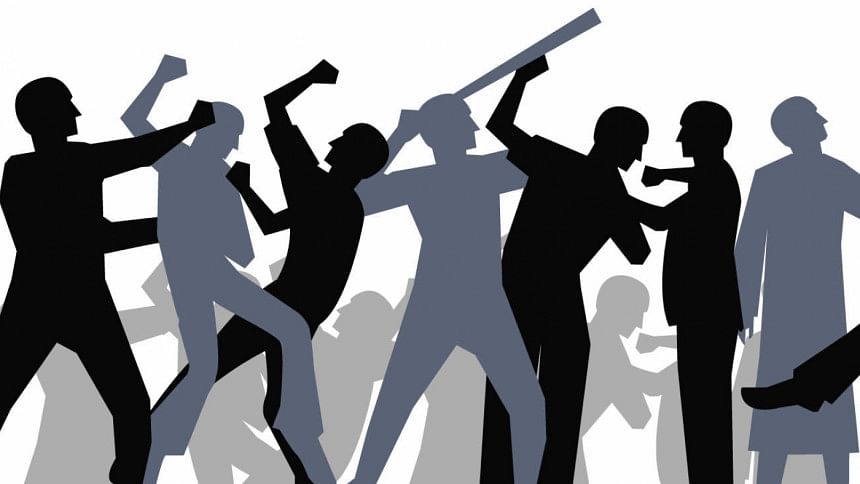 Activists of Jubo League were caught red after they opened gunfire during a campaign of ex-state minister for youth and sport Ahad Ali Sarker in Natore Sadar today.
Ahad Ali Sarker, also the vice-president of Natore district unit Awami League, said criminals led by Manik Pasha fired about seven shots in the air during his campaign at Shibdur village around 6:00pm.
Mithun Ali, a follower of Ahad Ali Sarker, was injured during the incident and was admitted to Natore Sadar Hospital, our local correspondent reports.
Locals caught Manik Pasha, also the joint-secretary of Natore Sadar Upazila unit Jubo League, and his follower Shahadat Hossain red handed from the spot.
Shahidul Islam, officer-in-charge of Natore Sadar Police, said they have recovered a bullet shell and a motorbike from the spot. Two persons were detained for interrogation.
Last reported, preparation was underway to file a case into this matter.