Govt not sincere on forming unity against militancy: Fakhrul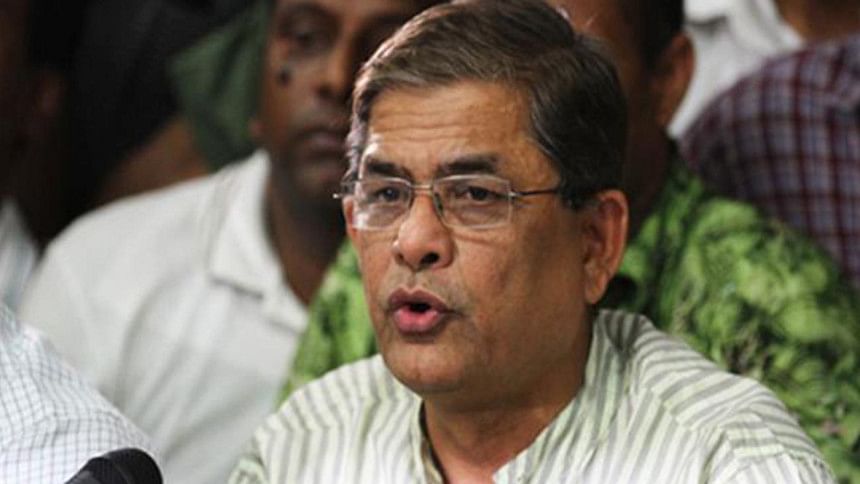 BNP Secretary General Mirza Fakhrul Islam Alamgir today alleged the government is not sincere to forge national unity to tackle militancy in the country.
"Our chairperson [Khaleda Zia] has already called for a national unity to rid Bangladesh from present crisis," he told journalists after paying homage to the victims of Dhaka attack.
"But the government doesn't want it that's why it is imposing various pre-condition to BNP for the unity," he said.
BNP Chairperson Khaleda on Saturday called upon the government to forge national unity among all political parties to tackle the militant issue.
But Awami League leaders on the following day ruled out Khaleda's appeal saying the party will have to sever its relation with anti-liberation war element Jamaat before the unity.
Asked about AL leader's prerequisite, Fakhrul today said the ruling party is imposing conditions as it is not in the interest to forge national unity to tackle militancy.
Flanked with the party's leaders and activists, Fakhrul visited the Army Stadium and placed floral wreaths to show respect to the Holey Artisan victims.