Govt pushing CJ to annul 16th amendment verdict: BNP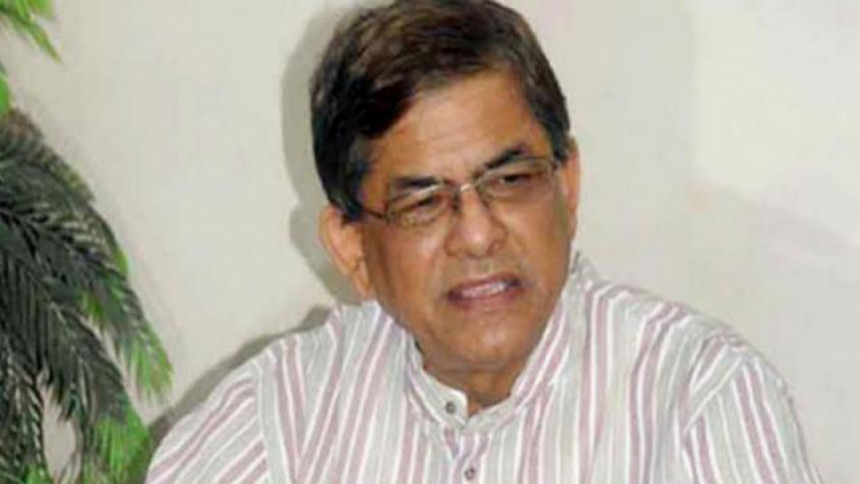 BNP today accused the government of putting pressure on the chief justice to change the Supreme Court verdict that declared the 16th amendment to the constitution illegal.
The party also expressed grave concern over media reports that Awmai League General Secretary Obaidul Quader held a meeting with Chief Justice Surendra Kumar Sinha last night.
"The chief justice is being pressured as the ruling party leaders are mounting pressure openly to annul the verdict," Mirza Fakhrul Islam Alamgir, secretary general of the party, said.
Speaking at a function organised by Jatiyatabadi Chhatra Dal at the party's Nayapaltan headquarters, the BNP leader said, "We do not know what the Appellate division and the chief justice will do. But we know people of Bangladesh will not accept your (government) unjustified actions over the issue."
Regarding Quader-Sinha meeting, Fakhrul said, "We are ashamed and shocked…what kind of conspiracy is being hatched to destroy the country's democratic institutions."
Calling upon the government and the ruling party men not to put any pressure on the judiciary, Fakhrul said the ruling party leaders are 'spitting venom' on the chief justice following the historic verdict of 16th amendment case.
"Please, come to the right path sunning the politics of vengeance," Fakhrul said pointing finger at the government.
Terming the current regime as autocratic one, Fakhrul asked his party men to be united in a bid to build a strong resistance against the government new plot to destroy the country's democracy.