GM Quader to act as JP chief in absence of Ershad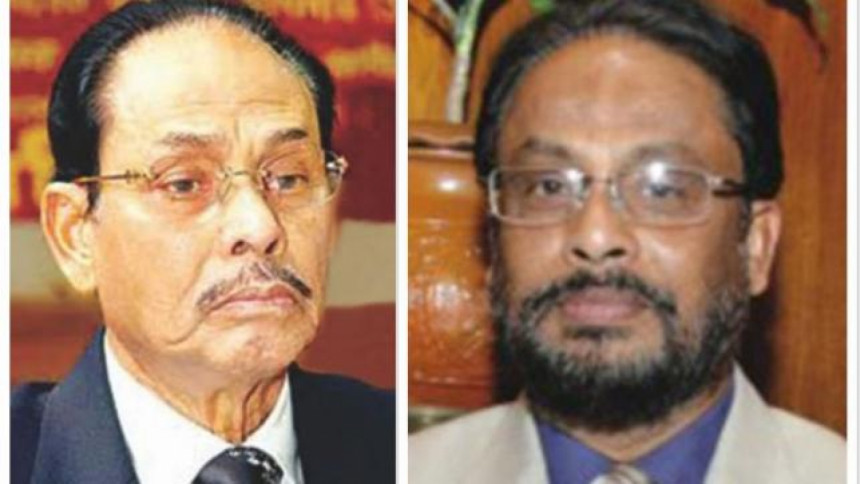 Jatiya Party Co-Chairman GM Quader will act as the party chief in absence of HM Ershad.
GM Quader told The Daily Star this morning about the latest decision made by party Chairman Ershad.
Quader, also younger brother Ershad, previously discharged the responsibility, especially ahead of the December 30 polls.
On January 17 this year, Ershad in a press release appointed Quader to act as the party chief in his absence in line with section 20/1/Ka of the JP constitution.
In a dramatic turn of events, Ershad, known for flip-flopping on key issues, made a public statement restoring GM Quader in the co-chairman post on Thursday, 12 days after he relieved Quader from the post.
On March 23, Ershad, also leader of the main opposition in parliament, removed Quader from the co-chairman post on charges of failing to discharge duties and creating divisions in the party.
Ershad took the decision exercising his power as per section 20/1/Ka of the party charter, which stipulates that the JP chairman can make any party decision on his own.
Ershad in his announcement on March 23 also removed his younger brother from the post of deputy leader of the opposition in parliament and appointed his wife Raushan Ershad in his place.
The senior co-chairperson of JP, Raushan was the leader of the opposition in the immediate past parliament.