GCC polls: Voter lists snatched, BNP alleges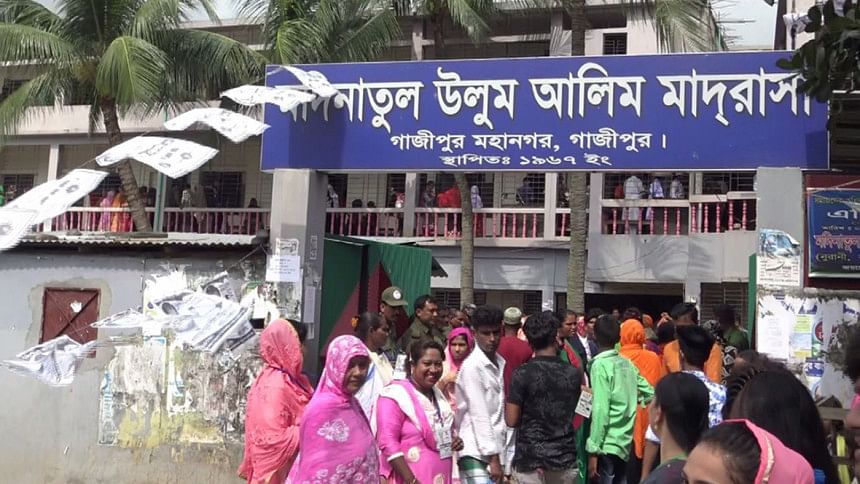 Agents and supporters of BNP mayor candidate in the Madinatul Ulum Senior Madrassa polling centre at Gazipur Sadar upazila alleged that all their voter lists have been snatched by the Awami League mayor candidate's supporters.
"Our leader Munna who had all the necessary documents, such as voter lists, was picked up by police yesterday night, so we did not have any voter lists at all today," Harun ur Rashid, also a polling agent and a coordinator at the centre for the BNP-candidate told our staff correspondent on the spot.
Meanwhile, the AL-candidate's supporters snatched away the alternative voter lists acquired by the BNP supporters, Harun alleged.
"I have no voter list and because of this I cannot verify voters or if anyone is casting a fake vote," said Irfan Hossain, a BNP agent stationed at booth no 1 of the polling centre.
Abu Harif, Tamanna Afroz and Shahanaz, all three BNP-agents stationed at different booths in the polling centre also echoed the same.
Meanwhile, Presiding Officer Mohammad Saidul Islam of the polling centre denied the allegations saying

no such complains reached him.