Support moving Rohingyas to Hatiya: Dhaka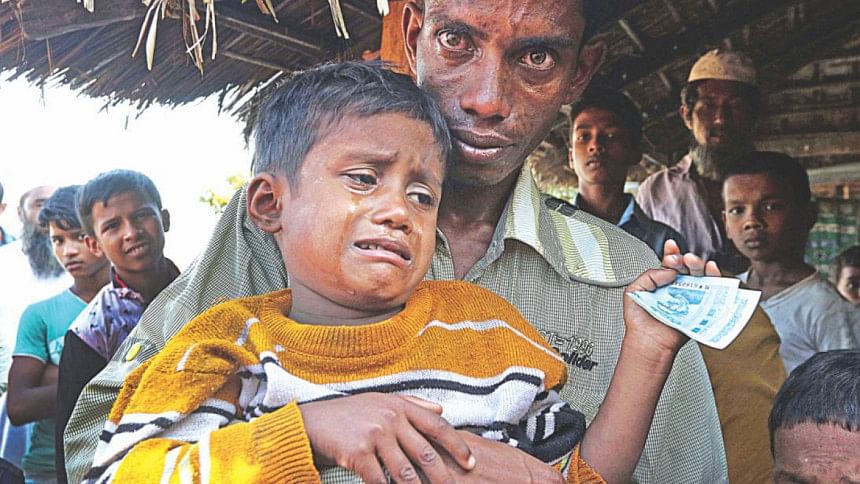 Bangladesh has called out to the United Nations and other international communities for supporting the government's plan to relocate Rohingyas to Thengar char in Hatiya.
Foreign Minister AH Mahmood Ali made the call today while briefing members of the diplomatic community on the situation of Rohingyas fleeing the persecution in Myanmar.
READ MORE: Bangladesh pushes on with Rohingya island plan
Some 60 ambassadors, high commissioners, heads of missions, representatives of various diplomatic missions as well as representatives from UNRC, IOM, UNHCR and other UN agencies attended the briefing at state guest house Padma, a press release issued in this regard said.
Explaining the move to relocate the Rohingyas to Hatiya in order to ensure humanitarian assistance, Minister Ali said that arranging shelters for the arriving Myanmar nationals has become a challenge for the authorities.
READ MORE: It's temporary arrangement
In this regard, he requested the bilateral, UN and other international partners to render their support in the implementation of this relocation plan by providing assistance in developing the island and in transporting the Myanmar nationals living in Bangladesh to the new place of their residence.
He also mentioned that while this remains a temporary arrangement for the refugees, Bangladesh would like the international community to take meaningful measures for repatriation of this population to their homes back in Myanmar.
During the briefing, the foreign minister apprised the diplomatic community of the steps that the Bangladesh had taken vis-à-vis Myanmar refugees and the undocumented Myanmar nationals who entered Bangladesh to flee persecution and communal violence in the Rakhine State of Myanmar.