'Controlled' elections are the new normal in Bangladesh: Shujan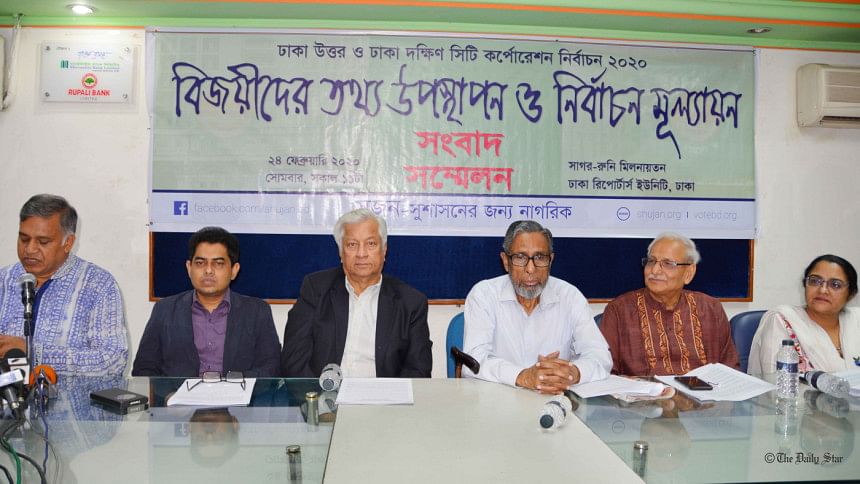 Sushashoner Jonno Nagorik (Shujan), a civil society platform for good governance, today said the Election Commission has failed once again to hold an election in a free, fair and neutral manner as the recently held Dhaka city corporation elections were "controlled".
Shujan came up with the observation at a press conference at Dhaka Reporters Unity (DRU) in the capital. The press conference was held to publish an analysis of personal information of the wining candidates and to evaluate the election.
"The Election Commission has no real intention to hold a free and fair election, which is ominous for the nation," Shujan's President M Hafiz Uddin Khan said at the event.
Although many candidates submitted various allegations of irregularities to the EC, they did not look into it, he added.
Shujan Secretary Badiul Alam Majumder said it seems that flawed and controlled elections have become the new normal in Bangladeshi politics.
The Dhaka city corporation elections were an acid test for the EC, but they have failed, he said.
Analysing the backgrounds of the wining candidates in the two city corporation elections, Shujan said the number of businessmen among the victorious candidates has increased this time, compared to previous city corporation elections, which is not positive for politics.