Draft verdict leak: SQ Chy's lawyer gets bail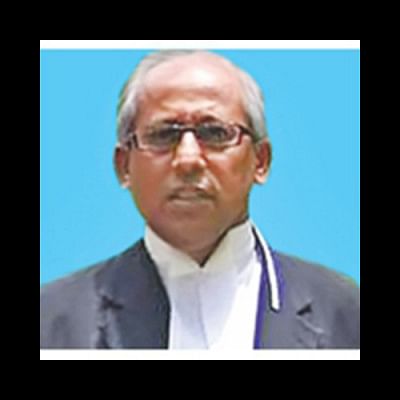 The High Court today granted bail to AKM Fakhrul Islam, a lawyer for executed war criminal Salauddin Quader Chowdhury, for one year in a case filed for leaking draft of Salauddin's verdict a day before a tribunal delivered the judgment.
The High Court bench of Justice M Enayetur Rahim and Justice Amir Hossain passed the order after hearing a petition filed by Fakhrul seeking bail in the case.
The court granted him bail as he was in custody for a long time since November 21, 2013, Fakhrul's lawyer Sagir Hossain Leon told The Daily Star.
There is no legal bar to Fakhrul's release from the jail following today's HC order, Leon said.
Two other accused – Salauddin's wife Farhat Quader Chowdhury and son Hummam Quader Chowdhury -- are now on bail in the case.
The draft verdict was leaked a day before International Crimes Tribunal-1 delivered the judgment in a war crimes case for Salauddin's offences during the country's Liberation War in 1971.
On November 21 the same year police arrested Fakhrul for his alleged involvement in leaking the draft verdict against former BNP lawmaker Salauddin.
The ICT-1 handed down Salauddin death penalty for committing crimes against humanity and genocide during the Liberation War in 1971.