Dr Mahathir gets 1982 photo of him meeting Trudeau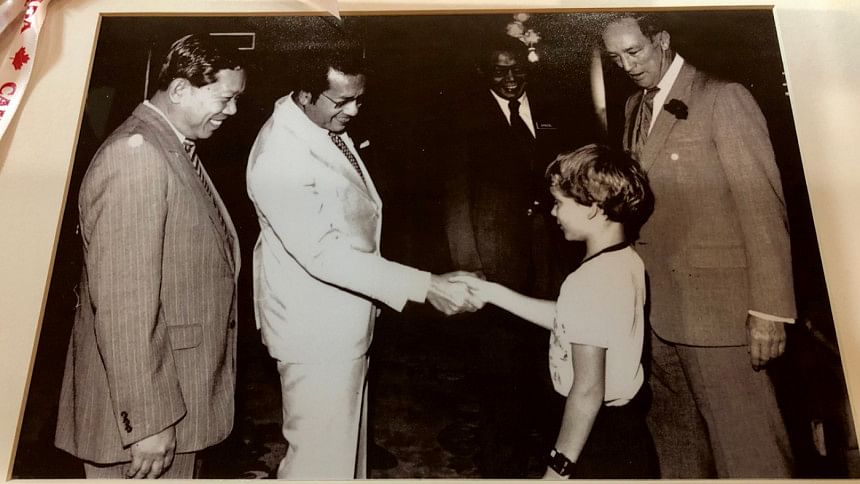 The Canadian High Commission has presented birthday boy Dr Mahathir Mohamad a photograph of his meeting with the young Justin Trudeau in 1982.
On Twitter, Dr Mahathir posted a photograph which featured 11-year-old Justin shaking his hands.
Justin was there with his father Pierre Elliot Trudeau, who was Canada's premier then.
Former ministers, the late Ghazali Shafie and the late Dr Sulaiman Daud, were also seen accompanying Dr Mahathir in the picture.
According to the Twitter post, the photograph was a gift by Canada's High Commissioner to Malaysia Julia Bentley.
"A pleasant gift by H.E @JuliaGBentley, a nostalgic picture of the then prime minister of Canada, H.E. Pierre Elliot Trudeau and his son H.E. @justintrudeau back in 1982," the tweet read.
On July 3, Dr Mahathir received a courtesy visit from Bentley in Putrajaya.
The vintage photo was consider¬ed a significant moment as the two premiers crossed paths years ago.
Justin, 46, was sworn in as Canada's youngest prime minister in 2015 while Dr Mahathir is Malay¬sia's and the world's oldest premier.