Democracy to be restored in 2016: BNP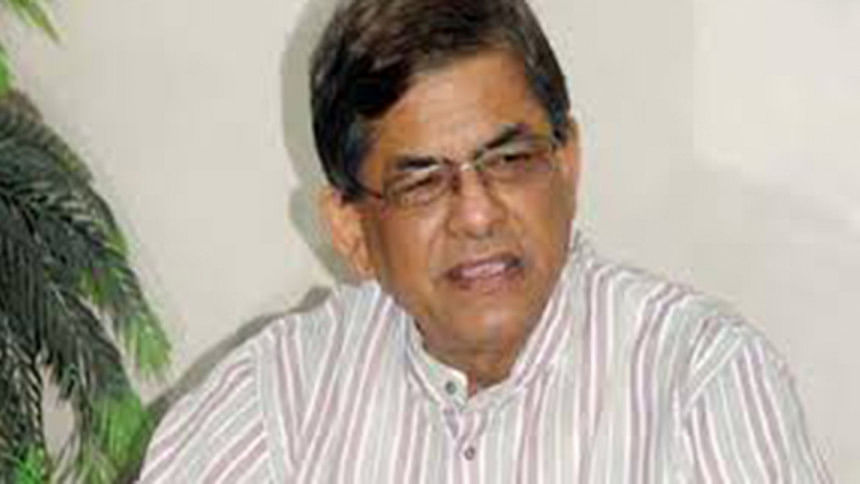 BNP today hoped that people will be able to restore democracy in the country by defeating fascism and autocracy in 2016.
"We hope it'll be possible to restore democracy in the New Year-2016. A new vista of democracy will be initiated in this year by defeating fascism and autocracy, and people will achieve this victory," said BNP acting secretary general Mirza Fakhrul Islam Alamgir.
He came up with the remarks while talking to reporters after placing a wreath at BNP founder late President Ziaur Rahman's grave along with leaders and activists of Jatiyatabadi Chhatra Dal (JCD), marking its 37th founding anniversary.
Fakhrul said restoring the "lost democracy" and people's voting rights is BNP's main challenge in the New Year.
"We think people's hopes and aspirations will be materialised through restoring democracy and voting rights."
A munajat was offered at Zia's grave seeking salvation of his departed soul.
Later, JCD leaders and activists took a vow raising their hands to restore the glory of their organisation and democracy in the country.
Earlier in the wee hours today, the JCD leaders and activists along with BNP leaders, including the party's joint secretary general Ruhul Kabir Rizvi, cut a cake at BNP's Nayapaltan central office, marking the founding anniversary.