Deaths in UP polls violence broke all records: Shujon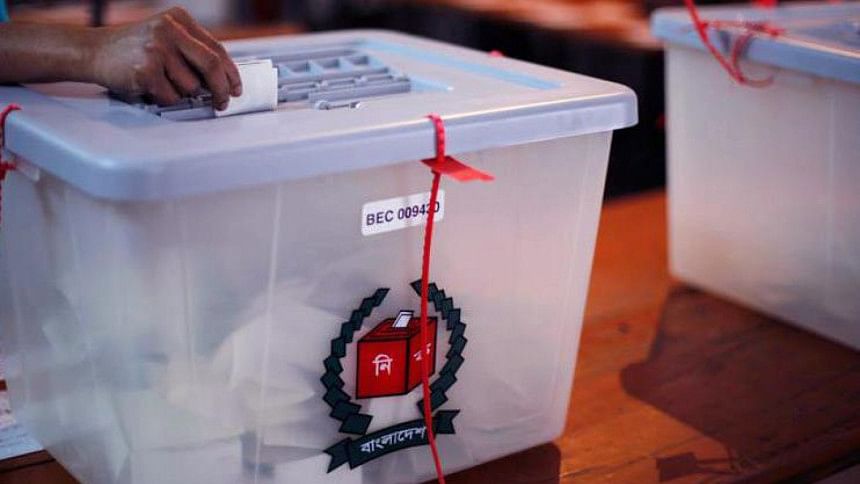 Shushashoner Jonno Nagorik (Shujon) today claimed that deaths in violence centering the ongoing union parishad elections have broken all previous records.
Total 101 people were killed in the poll-related violence which is the highest in number, reads a written statement by the civil society platform.
Previously, at least 80 people lost their lives in violence in 1988, it said.

Also READ: 6 killed in Bangladesh as violence, irregularities mark vote

Among the recent deaths, 40 are pro-Awami League, 12 AL rebels, two pro-BNP, one Jatiya Party and the rest are from other parties and locals, an official of Shujon said while reading out the statement at a press briefing in Institute of Engineers, Bangladesh (IEB) of Dhaka in the noon.
Till the fourth phase of UP elections, 17 women were elected as chairman, the official said.
The first four phases of the elections marked a large number of candidates were elected uncontested through "nomination trading".
At least 193 candidates were elected uncontested in the elections so far, the statement reads.
Later, Shujon Secretary Badiul Alam Majumdar told reporters that fair elections are not possible under the incumbent Election Commission.
Meanwhile, columnist Syed Abul Moksud, who also attended the programme, termed the polls "an election of martyrs".
A total of 733 unions will go to polls on May 28 in the fifth phase and 724 unions on June 4 in the sixth and final phase.