Cops not favouring Rony: DMP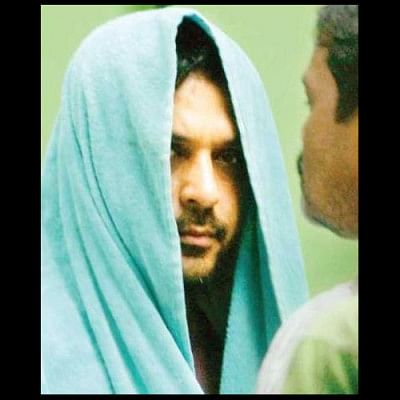 Police today asserted that they are not favouring the ruling party lawmaker's son Bakhtiar Alam Rony who gunned down two people in Dhaka in a drunken rage.
"Rony is not being treated according to his social status or on the identity of his parent," Monirul Islam, Dhaka Metropolitan Police (DMP) spokesperson, said.
"Rather he is being treated like an accused murderer," the police official said in a press briefing hosted at DMP headquarters in Dhaka.
Reports have been run in the media that police have filed a statement to the court withholding information that the bullets that killed those two civilians were fired from Rony's gun.
It has also been reported that police themselves fear that Rony is powerful enough to influence the witnesses and plaintiffs and requested the court not to let him out on bail.
Rony fired four to five rounds on April 14 around 1:30am for what he said "feeling suffocated inside his car" stuck in the traffic near Dilu Road. Two civilians sustained gunfire and died.
Monir said the allegation that Rony is being helped by the police is not true.
The DB has unearthed such a case where there was no primary clue. Even the plaintiff could not provide any significant details regarding the case, he added.
"Police are not fearing any pressure from any quarter in this regard," he said. "We are still collecting facts and evidences. We will seek his fresh remand if necessary."
The firearm, which has been recovered from Rony's possession, has already been handed to for the ballistics test of the Criminal Investigation Department (CID).
"If similarity is found between the bullets found inside the victims' bodies matches the firearm, that will be a major support in the case," he said.
However, the investigation officer in this case earlier told the media that it was Rony who fired the gunshots that killed the civilians. Later, he excluded that information in the report submitted to the court.