City polls: BNP endorses Tabith for Dhaka north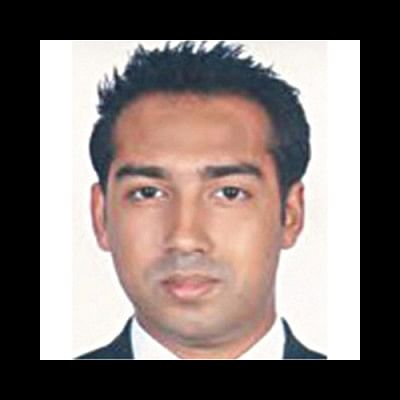 BNP today endorsed Tabith Awal, elder son of Abdul Awal Mintoo, for Dhaka north in the forthcoming city corporation elections.
The decision was taken in a late night meeting between Adarsha Dhaka Andolan, a BNP drummer group for city polls, and party Chairperson Khaleda Zia.
Professor Emajuddin Ahmed, convener of the platform, revealed the decision to waiting reporters outside the Gulshan residence of Khaleda Zia.
"We proposed two names –Tabith Awal for DNCC and Mirza Abbas for DSCC as the party's mayor candidates. Madam Khaleda Zia accepted it," he said.
His father, Mintoo, adviser to the BNP chief, was denied from running for Dhaka north's mayor race after the Election Commission scrapped his nomination.
The party will announce within a day or two on how to carry out the campaign to ensure victories of the party backed candidates in the polls, he added.
Responding to a query, the pro-BNP educationist said, "It is her (Khaleda Zia) personal matter whether she will participate in the campaign of our candidates."
"But we expect that Khaleda Zia would take part in the electoral campaign," he added.
Earlier, Emajuddin Ahmad along with several leaders of the newly formed plat form met Khaleda Zia at her Gulshan office around 8:25pm and talked for over an hour.
Now, BNP has a full set of candidates for both halves of Dhaka – bigshot candidate Mirza Abbas for south and Tabith Awal at the north.