Budget not feasible, for the people: BNP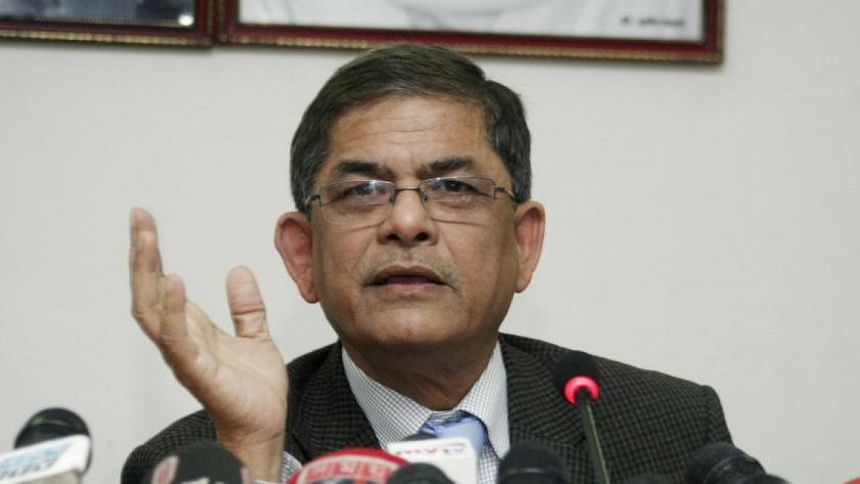 Proposed budget is not for the development of the people, BNP said in its budget reaction today.
Finally, nearly after a week the budget of 2016-17 was placed in the parliament, BNP today placed their official reaction to the government's financial plans.
The target of Tk 3,40000 crore proposed budget is not feasible, BNP Secretary General Mirza Fakhrul Islam Alamgir said on the party's view of the budget.
READ MORE: No one in BNP to give reactions
"The budget is not for the development and welfare of the people," he said. "The VAT target is 35 percent bigger. People will have to suffer more if they have to pay more VAT."
There will be a rise of expenditure in the health sector it the proposed budget will be implemented, Fakhrul added. 
Fakhrul called upon Finance Minister AMA Muhith to clear the issue of high VAT in his budget proposal in order to make a transparent budget for the next fiscal year.