Budget to affect living standard: BNP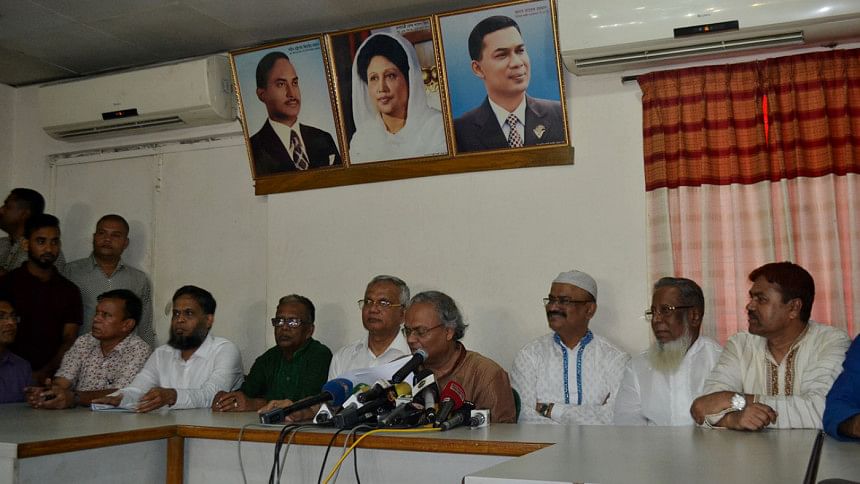 BNP today said people's living standard will continue its downward trend and inflation rate will increase due to the adverse impact of the national budget passed in the parliament for 2017-18 fiscal.
BNP Senior Joint Secretary General Rizvi Ahmed came up with the remarks at a press conference at the party's Nayapaltan central office in Dhaka this afternoon, hours after the national budget for FY 2017-18 was passed in the parliament unanimously by voice vote.
"It is an anti-people and bizarre budget. It will hinder overall development," Rizvi said terming the budget as responsive.
Expressing the party's condemnation to the government for passing such budget, the BNP leader said it has been done aiming at looting money by picking people's pockets.
He came up heavily on the Prime Minister Sheikh Hasina and said Hasina staged a drama in the parliament making Finance Minister AMA Muhith as a "scapegoat".
The countrymen got stunned to see the drama, he added.
Rizvi said the finance minister has been criticised sharply in the parliament since placing the national budget for FY 2017-18 and the prime minister has termed it as sign of democratic practice.
"It is nothing but a drama in the name of democracy staged by the voter-less government," he said.
Claiming that the national budget will hurt people, Rizvi said the government has cheated the people in the name of the budget.
Referring to the government's decision that the uniform 15 percent VAT to be effective after two years, Rizvi said the government's plan to hang on to power again through arranging a so-called election has been exposed.