Broadcast Law in June: Inu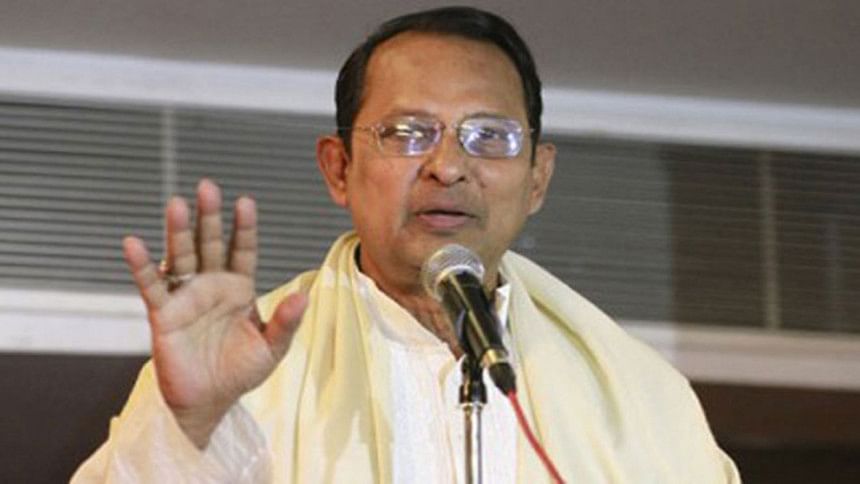 Information Minister Hasanul Haq Inu on Thursday said the draft of a 'Broadcast Law' will be placed at the next session of Parliament in June after getting clearance from Cabinet.
The minister disclosed the information while talking to reporters at the secretariat after a meeting with a UNDP official.
"We will get the draft of the law within next two weeks," Inu said.
After getting the copy of the draft, it will be opened to public for feedback and opinions, he said.
The minister also said the law would come into effect in the light of "National Broadcast Policy 2014", and an independent broadcast commission would also be installed under the new law.
Inu said his ministry was going to arrange a two-day media convention where journalists from across the country are expected to participate.
During the convention, journalists will be urged to play significant roles to save democracy and to work against militancy and terrorism, said the minister.
Earlier, Inu joined a meeting with Resident Representative of United Nations Development Programme (UNDP) Robert D Watkins.
Inu said UNDP has proposed to train journalists to play a role to deal with earthquake.
The UNDP has also offered to increase the aptitudes of the Community Radios, Inu said.