'BNP rejects court order when judgment goes against it'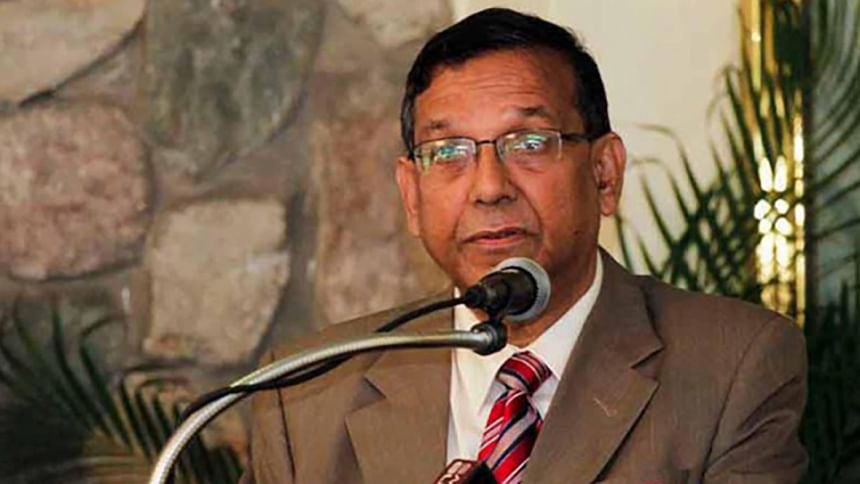 Rejecting BNP's alleged doubt over the medical report on its party Chairperson Khaleda Zia, Law Minister Anisul Huq today said six judges of the Appellate Division have delivered the order after examining all the documents including medical report.
"BNP is habituated of rejecting the court order if any judgement goes against their favour," Anisul said adding that six doctors have prepared the medical reports after examining Khaleda's health and submitted it to the apex court.
The Supreme Court today dismissed BNP Chairperson Khaleda Zia's bail prayer in the Zia Charitable Trust graft case.
After the state and defence concluded their submission, the six-member bench of the Appellate Division headed by Chief Justice Syed Mahmud Hossain passed the order in the afternoon.
The apex court however asked Bangabandhu Sheikh Mujib Medical University (BSMMU) to provide Khaleda with "biological treatment" as per the medical board's recommendations.
"There may have doubt in the BNP lawyers' minds about the medical reports but I don't have," the law minister said.
"We all have to accept the apex court decision as well believe in rule of law," the law minister came up with the remarks while talking to reporters at his secretariat office in Dhaka this evening.
Khaleda Zia's lawyers have sought bail for Khaleda Zia on health ground after examining the medical reports, the apex court decided not to treat Khaleda Zia any other hospitals as the treatment at Bangabandhu Sheikh Mujib Medical University is sufficient enough.
Replaying to a question about the International Court of Justice on Rohingya issue, the law minister said Prime Minister Sheikh Hasina-led government believes that Myanmar would take back Rohingyas from Bangladesh on mutual discussion.