BNP to hold council by March: Fakhrul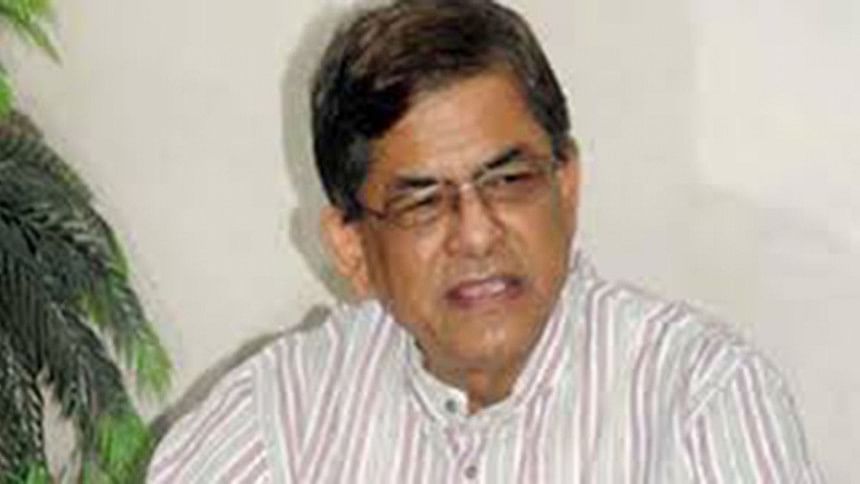 BNP acting secretary general Mirza Fakhrul Islam Alamgir today said the party's national council would be held by March to strengthen its organisational activities across the country.
"We are apprehending barrier on the way to our national council. Despite this, we are trying our best to hold the council by March," Fakhrul said.
The BNP spokesperson was speaking to reporters on his arrival at Hazrat Shahjalal International Airport from Singapore after his treatment this evening.
BNP leaders and activists have been holding district level councils across the country to make the party's central council a success, he added.
Fakhrul alleged that the government is continuously hampering BNP's all democratic activities by creating obstructions in many ways.
"We are being prepared and our leaders and activists are passing busy times for holding the council defying all possible barriers from the government," the BNP leader said.
Fakhrul landed at the airport from Singapore by a regular flight of Bangladesh Biman around 6:45pm.
Earlier on January 28, Fakhrul went to Singapore for a regular health check up.
He departed Dhaka on a Singaporean flight from Hazrat Shahjalal International Airport around 8:50am and checked his health at National University Hospital of that country.
Earlier, he was admitted at the hospital for physical illness.