BNP frustrated over Ashraf's remark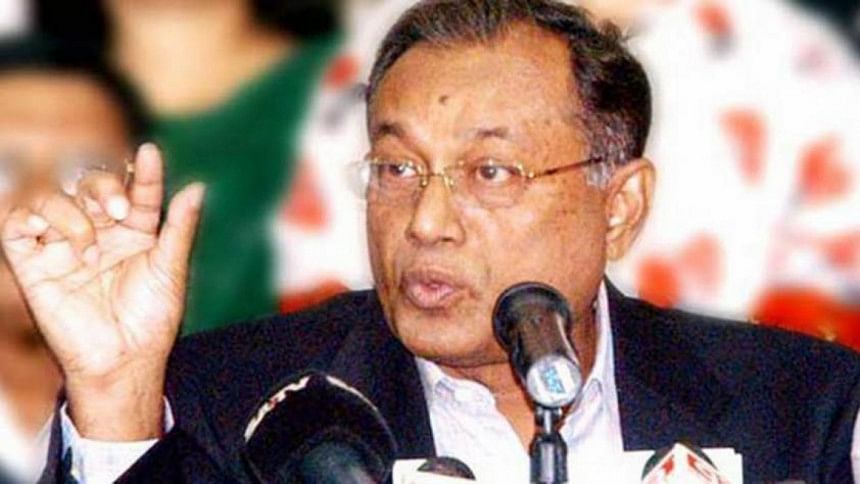 Expressing frustration over Awami League General Secretary Syed Ashraful Islam's remark that the next election will be held under the ruling party, BNP today reiterated its call for holding dialogue over the frame work of a polls-time neutral government.
"The ruling party's general secretary [Ashraful] has said (Friday) the next election will take place under Awami League government. Country's people as well as BNP are disappointed over his comment. We're afraid that the government has plans to arrange another January-5 style voter-less polls," BNP Spokesperson Asaduzzaman Ripon said.
Addressing at a press briefing at the party's Nayapaltan central office, Ripon said the country is going through a political crisis and holding a free, fair and inclusive election is the only way to overcome it.
Pointing at Khaleda Zia's recent remarks that the general elections must be held under any neutral government, Ripon said, "We reiterate the call, and urge the government to restore people's voting right."
Ripon, also BNP's international affairs secretary, said it was proved that the general election could not be free and fair under the ruling party.
"That's why it is the demand of people to hold national election under a neutral admin."
If BNP returns to power, it would not follow the path of vengeance, and it [BNP] wants to put an end to the politics of division and conflict in the country for good, Ripon added.
Meanwhile, the BNP spokesperson expressed grave concern over the "deterioration" of law and order situation in the country, saying even the children are not safe in their mothers' womb now as "the ruling party men have become too desperate."