BNP accuses AL of violating polls code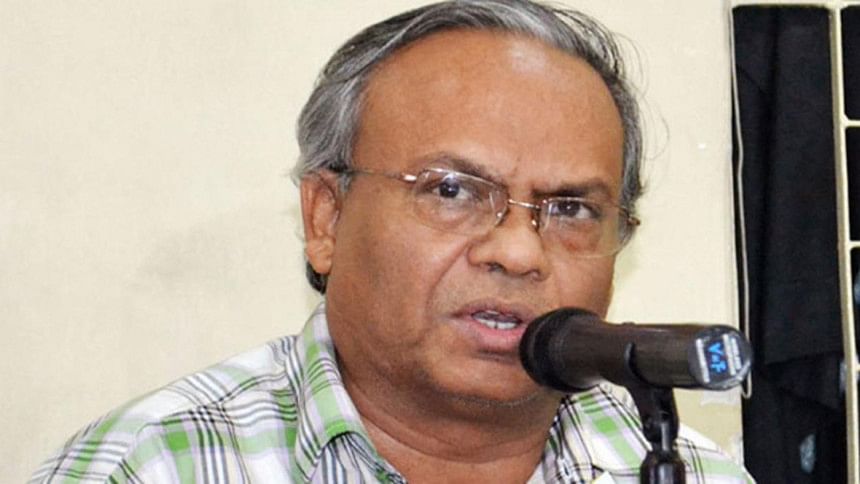 The main opposition BNP today came down heavily on the ruling Awami League for allegedly violating the electoral code of conduct in its publicity activities.
"Specially, the prime minister (Sheikh Hasina) is not caring of the polls code a bit," BNP Joint Secretary General Rizvi Ahmed came up with the allegation while addressing a press conference at the party's Nayapaltan central office in Dhaka.
Rizvi, also the spokesperson of the party, said, "Sheikh Hasina, violating section 14 (2) of the polls code, held a meeting with her party's nomination seekers at Gono Bhaban on Wednesday."
Apart from this, a documentary film 'A Daughter's Tale' on Sheikh Hasina, was released in four cinema houses in Dhaka and Chottogram yesterday, the BNP leader said.
Sheikh Hasina is a contender in the upcoming general election and also a political personality, Rizvi said alleging that different historical incidents, political background, changeover of power, Hasina's political experience and thoughts and the country's overall situation are being projected one-sidedly.
"It is a clear violation of the electoral code of conduct," the BNP leader said.
He said it is clearly stated in the section 12 of the polls code that no one can go for election campaign before three-week of the polls date.
According to the section 10 (5) of the polls code, no one can project photographs or broadcast promotional statement of any candidate during the time, Rizvi said.
"In this context, is the documentary film not promotional?" Rizvi raised the question.
According to the section 7 (a) of the polls code, Rizvi said there is no scope to paste posters during the time while all corners have been decorated with the posters of the documentary film.
He also blasted the Election Commission for its silent role and termed it as loyal and submissive to the government.   
The level-playing filed has not yet been ensured. Holding of free and fair election will not be possible if such irregularities are not stopped, he said.
He also urged the Election Commission to take measures to stop screening of the documentary film and holding electoral activities in the Gono Bhaban.