Barred from rally, BNP to hold protest tomorrow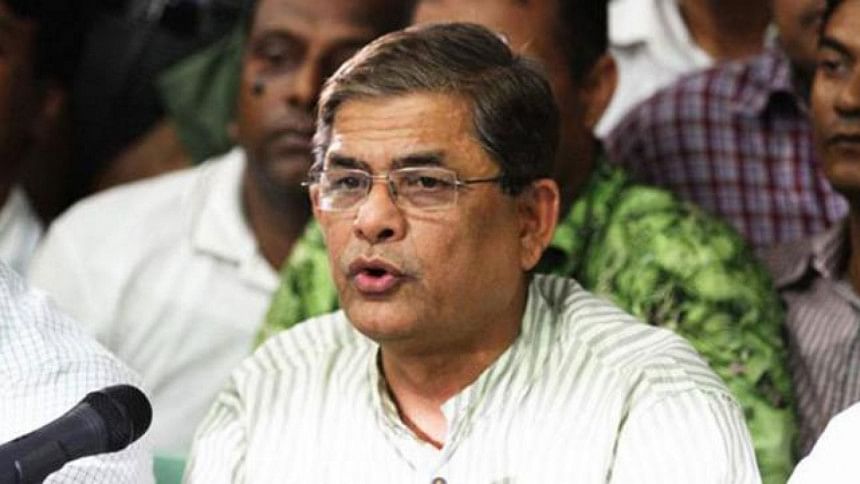 BNP will stage protest across the country tomorrow as the party did not to get permission for holding a rally in Dhaka today.

The party sought permission to Dhaka Metropolitan Police recently to hold the rally at Suhrawardy Udyan at 2:00pm to mark "National Revolution and Solidarity Day" but the party is yet to get any response from the DMP.

Also READ: BNP rejects DMP nod with 27 conditions

BNP Secretary General Mirza Fakhrul Islam Alamgir announced the protest programme at a press conference at his party's Nayapaltan central office.

He said the "autocratic government" fears BNP and that's why they are not giving it permission for holding rallies, which is its basic right.