PM to visit Thakurgaon tomorrow
Prime Minister Sheikh Hasina will visit Thakurgaon tomorrow to inaugurate and lay the foundation stones of some 66 development projects in the district.
She will fly from Dhaka on a helicopter and is likely to land at Thakurgoan Bangladesh Border Guard (BGB) helipad at noon, our Thakurgaon correspondent reports quoting M Akhtaruzzaman, deputy commissioner of the district.
The premier will stay at Thakurgaon circuit house for taking lunch.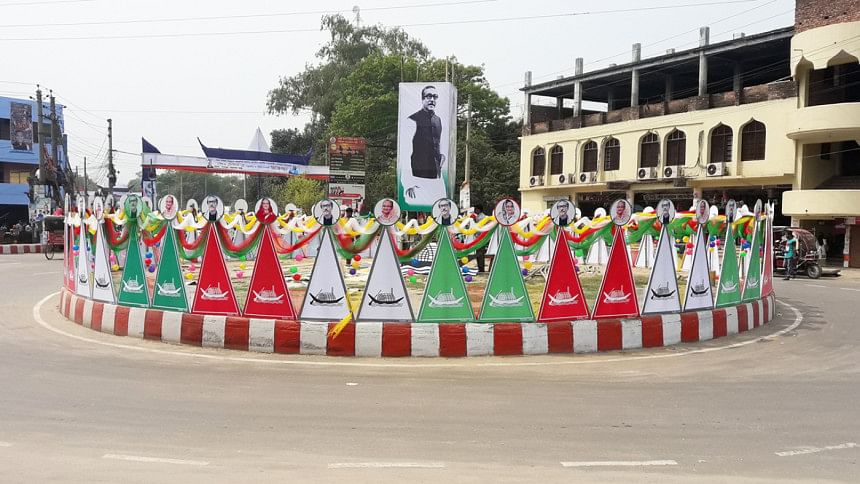 The prime minister will address a public rally at Thakurgaon Government Boys' High School Ground around 3:00pm tomorrow. The district unit of Awami League will arrange the programme.
She is expected to inaugurate 33 projects and lay foundation stones of the rest 33 projects, DC Akhtaruzzaman said.
Several academic buildings of different education institutions, solar electrification project, health complex, Muktijoddha complexes, fire-service and civil defense buildings, different roads etc are among the projects.
The district town has already worn a festive look centering the prime minister's visit. The roads have been decorated with colourful festoons, banners and placards.
After about 17 years, the premier and also Awmai League president will visit Thakurgaon, our correspondent said.