Khaleda's closing argument in Zia Orphanage begins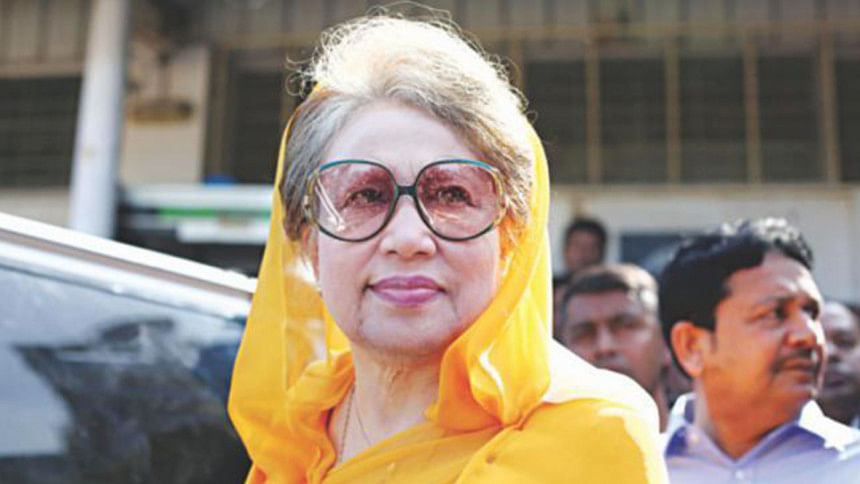 BNP Chairperson Khaleda Zia has begun placing her

closing argument in the Zia Orphanage Trust graft case

, after completion of which the court will deliver a verdict.
In the opening day of the argument, her lawyer Abdur Rezak Khan cited some "defective" points in statements of some witnesses produced by the prosecution.
After over three hours of hearing, Judge Md Akhtaruzzaman of the Special Court-5 in Dhaka, adjourned the court for today and fixed tomorrow for the next hearing.
The court is likely to fix a date for verdict when the closing argument is concluded.
Earlier in the day, Khaleda appeared before the makeshift court at Bakshibazar, submitted bail plea and sought time for placing her self-defence in the Charitable Trust corruption case.
The court extended her ad-interim bail and the time for placing her self-defence statement till tomorrow.
In July 2008, the ACC filed the Zia Orphanage Trust graft case with Ramna Police Station accusing Khaleda, her son Tarique and four others of misappropriating over Tk 2.10 crore that had come as grants for orphans from a foreign bank.
Three years later, the anti-graft body lodged the Zia Charitable Trust graft case with Tejgaon Police Station, accusing four people, including Khaleda, of abusing power to raise funds for the trust from unknown sources.