CEC biased, BNP's Fakhrul alleges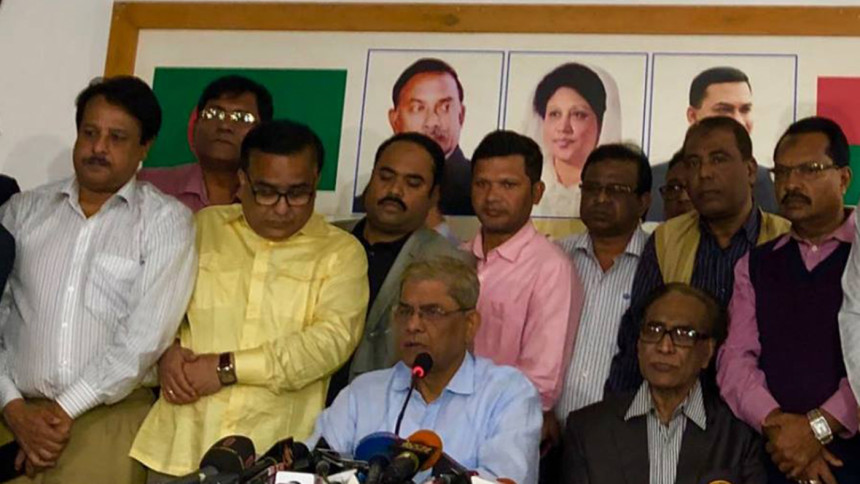 BNP Secretary General Mirza Fakhrul Islam Alamgir today alleged, the general election will be controversial because of the incumbent chief election commissioner.
"He is biased, the Election Commission is biased. The commission is yet to ensure a congenial environment for elections," Fakhrul alleged at a press briefing.
"We are doubtful over the election," Fakhrul, also the spokesperson for major opposition alliance JatiyaOikyafront, said at BNP chairperson's Gulshan office.
"The chief election commissioner said that police were doing their duty as per his directives. This proves, police have been arresting our party men according to his direction," he alleged.
WHEN IS THE ELECTION?
Election Commission has revised polls schedule, deferring the 11th general election by a week to December 30 – a decision taken on November 12.
The authorities have fixed November 28 as the deadline for filing nomination papers, December 2 for scrutiny and December 9 last date of withdrawal.
The move came following demands from several opposition political parties.